Welcome to Waiheke Island,
Hauraki Gulf, New Zealand.
36'48" South 174'04" East

FERRIES

Fullers has been the leading ferry operator in Auckland for over 20 years and offers a range of ferry trips, tours and charters around Auckland Harbour and the islands of the Hauraki Gulf.
Leisure trips include the historic seaside suburb of Devonport, the volcanic Rangitoto Island, beautiful Waiheke Island and Fullers established Harbour Cruise. Seasonal ferries also operate to Great Barrier Island. Commuter ferry services operate between Downtown Auckland and Birkenhead, Bayswater, Northcote Point, Stanley Bay and Half Moon Bay. Fullers also owns and operates the Waiheke Bus Company, which runs bus services to and from all Fullers ferry arrivals and departures on the island.  More here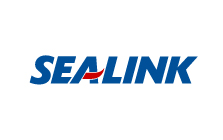 SeaLink's ferries ply the waters of the Hauraki Gulf to Waiheke and Great Barrier – two beautiful islands, both of which are in close proximity to Auckland. Either of these destinations makes a perfect choice for quick getaway or a longer stay and SeaLink has the ideal transport solution for you. SeaLink's dedicated sales centre can also book your accommodation and activities for you so all you have to do is check in!
SeaLink runs a comprehensive car and passenger ferry service to Waiheke Island. Up to 14 return sailings a day depart from Half Moon Bay in Auckland's eastern suburbs. A ferry also departs from Jellicoe Street (opposite Auckland's Fish Market) on Friday nights and weekend.  More here…..

BUSES
Waiheke Island Buses operate bus services on Waiheke Island providing transport to the island's key locations.  Buses meet all Auckland ferries and return to Matiatia Wharf for all Auckland ferry departures.  Timetable here

RENTAL CARS
Waiheke Auto Rentals offers a comprehensive vehicle rental service providing customers with a choice of a wide range of rental vehicles including scooters, motorbikes, convertibles, jeeps, cars and much much more.  We also offer special island packages including self drive tours and the popular mystery trail (a fun competition between teams). Our rates start from just $15.00 an hour.* More here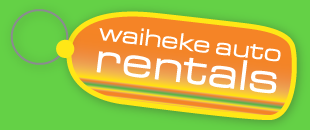 Waiheke Rental Cars offer customers a wide range of rental vehicles including late-model sedans, hatchbacks, people movers, minivans and much more.  We have special island packages including accommodation and can arrange vehicles for team-building or corporate events. Our rates start from just $15.00 an hour.*
Whether you are visiting Waiheke Island for a holiday, conference or wedding we can offer a total rental vehicle solution to suit your needs.  More here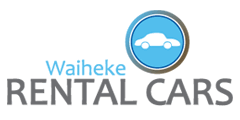 SCOOTER HIRE
Fun Rentals present 'Scooter Fun'
What a way to see beautiful Waiheke Island! Zipping around on one of our sexy Arrow 50cc scooters is the ultimate island experience.  From Church Bay to Onetangi Beach, these easy to drive, automatic scooters give you freedom to explore every nook and cranny of the island, with the ease that car drivers only can dream about. More here

BIKE HIRE
Waiheke Bike Hire is based at Maiatia Ferry Wharf. The Bike Shed is in the middle of the car park with a big sign on the roof displaying BIKES. We have 24 speed men's and women's entry level mountain bikes in a range of sizes. We give you a bike, helmet, bike lock and map with the recommended cycle routes marked on it. We will discuss the routes with you. We have a free rescue service, but if you want to try something more adventurous out of cell phone range we give you a spare tube, bike pump and tyre levers. More here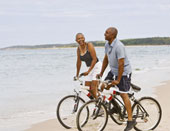 TAXI'S
We are the transport specialists on Waiheke Island!  Whether you are after a taxi, transfers to accommodation, coach and bus transportation for wedding and corporate groups, or want to take a tour of the island – we can help!   We've also got a Bentley Arnage available for special occasions such as weddings or for VIP transfers.  Call 372 6643 or 0800 372200
Waiheke Independent Taxis: 0800 300 372
Waiheke Quality Cabs: 09 – 372 3000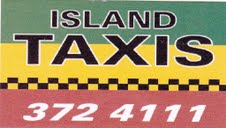 CHAUFFERED
A Wedding Car Like No Other… Sleek, Sexy and Stylish
Large convertible dressed in ribbons and flowers, driver in tuxedo, air conditioning, CD to play your own favourite music, champagne, lace parasol and many other features. For those moments of rain/wind – the roof goes up electrically in a matter of seconds and still provides enough head room for your wedding veil.
Sit back, relax and let the driver take you to those favourite spots for a photo shoot and then on to the venue for your most important occasion. Enquire here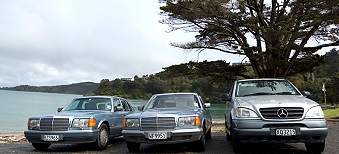 Waiheke Chauffeured Cars provides a premier experience for discerning clients.  Our boutique transport business offers a personalized luxury service for any occasion, any destination.  Weddings, Civil Unions, Celebrations, Corporate Transfers, Special Events, Sightseeing, Tours (on and off island), and Vineyard Tastings.   Enquire here
Bentley Arnage 2000
A luxurious four door vehicle that includes a custom-built plush interior; walnut dashboard, hide seats, interior tables, air conditioning, sun roof and royal blue shag pile carpets!
$600.00 for 3 hours. Contact us for more information.
Rolls Royce 1979
Series II Silver Shadow $450.00 for 3 hours.  Contact us for more information.

TOURS ON WAIHEKE
Nikau Tours Waiheke Island
We offer a range of pick up and drop off tours to help you discover the island we all enjoy.  Rum Tours; Fishing Tours; Wine Tours; Nature Tours; Hens Night Tours; Ocean Beach Tours; Pick 'n Mix Tours.  Call 0800 40 46 670 or Txt 027 40 46 670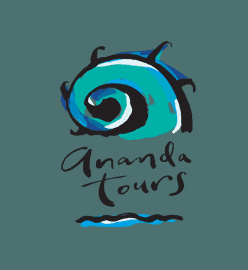 Ananda Tours invites you to enjoy a wonderful day tasting award-winning wine, olive oil and other local produce for which Waiheke Island is world-renowned. Visit local artists and galleries, explore one of the many eco-trails or wander along a pristine beach. On the way, stunning scenery is absolutely unavoidable! More here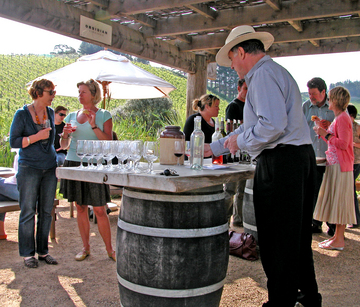 Come on a Waiheke Island Adventure tour with us and customise it to suit your group's needs, no group is too big or too small. We are able to give you a great day out exploring beautiful Waiheke Island. From excellent food and wine to a paddle on the beach. More here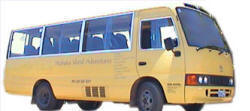 Welcome to Jaguar Tours Limited on Waiheke Island. We are a specialist Tour and Charter Operator and would like to extend our invitation to you to join our tours and have an experience you will never forget.
Our personalised tours will greet you at either Kennedy Point or Matiatia terminals.
We offer Vineyard, Eco and Scenic tours. We also provide transport for weddings, birthdays and sports events as well as transport for island residents. More here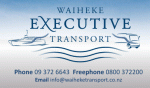 We can personally meet you at your accommodation or from the ferry at either Matiatia or Kennedy point and transfer you to your chosen destination on the Island. We have a modern fleet of reliable vehicles that can accommodate individuals or large groups. On most days throughout summer and winter we are busy transporting wedding parties, restaurant groups, holiday makers or day visitors around the island. More here
This post is tagged Amanda Tours, Ananda Tours, art tours, auckland, bike hire, birthdays, Breakfast on the Beach, bus, busses, car ferry service, Car Ferry Waiheke, car hire waiheke, Car rental, Charter Operator, conference, cycle waiheke, executive transport, ferry operator, Fullers Ferry, Half Moon Bay, hire a bike on waiheke, Jaguar Tours Waiheke, minivan hire, motorbikes, mountain bikes, new zealand, Nikau Tours Waiheke Island, passenger ferry service, personalised tours, private tours, Sealink Waiheke, sedan, shuttle buses, shuttles, sports events, taxi, taxis, tour companies waiheke island auckland, Tours, Tours waiheke, Transport, transport waiheke, vehicle rental waiheke, waiheke, Waiheke Bus, Waiheke Chauffeured Cars, waiheke island adventures, Waiheke Rental Cars, waiheke rentals, wedding, Weddings, Wild Days Rum, wine tours