Welcome to Waiheke Island,
Hauraki Gulf, New Zealand.
36'48" South 174'04" East


Destiny Bay Wines announced that Japanese wine distributor, Lib Commerce of Fukuoka City Japan, buoyed by praise comparing Destiny Bay's Cabernet blends to Napa's storied Opus One and Italy's Sassicaia, has acquired special allocations of all three Destiny Bay Blends for distribution to Bordeaux enthusiasts.
"It is not often one comes across a jewel like Destiny Bay; an exceptional wine of world class quality that challenges the best of the best," said Mr. Shokun Yamashita, CEO of Lib Commerce. "Destiny Bay's Magna Praemia makes me think of examples like 'Opus One' of Napa and 'Sassicaia' of the Super Tuscans of Italy." Acknowledging the relatively high price point of these wines, he notes that giving and owning wines of this quality "reflects well on the informed wine enthusiast."
There is nowhere in the world like Waiheke Island.
Waiheke is known for it's high quality red wines based on Cabernet Sauvignon, Merlot, Malbec and Cabernet Franc grape varieties. Just recently new on the list is Chardonnay, that has proven successful at some of the vineyards.
Waiheke Island is positioned central in the Hauraki Gulf with many northern aspects to the land creating micro climates that are ideal for growers. Stony soils and hot dry summers suit a variety of boutique wineries winning awards nationally and internationally within the wine industry.
There are humerous vineyards scattered all over the island some just a walking distance from the wharfs.

© 2007 Chris Canning
Sunshine, sea breezes and rolling hills define one of the world's most exclusive wine growing regions, producing wines with intense varietal flavour and the freshness and purity that comes from a pristine environment. There is nowhere in the world like Waiheke Island. Discover its beauty by discovering its wines…
Saint Germaine said, "Wine symbolizes the alchemical marriage betwix Heaven and Earth.."
Destiny Bay Vineyards is a tiny, quintessential corner of Waiheke Island, gently contoured like an ancient amphitheatre, sheltering vines of impeccable lineage, where the alchemy of winemaking combines old world traditions, new world techniques, and a timeless passion for excellence.

Cable Bay Vineyards
Cable Bay Vineyards has five vineyards located throughout the western end of Waiheke Island.  The vineyards feature a higher density of planting than conventional vineyards. They are planted in leading selections of Merlot, Chardonnay, Malbec, Cabernet Franc and Cabernet Sauvignon vines, with trellis design that optimises fruit quality. More recently, we have also planted Pinot Gris, Viognier and Syrah.  These varieties are proving to excel in the Waiheke terroir. More here

Kennedy Point Vineyard
A short ferry ride from downtown Auckland brings you to magical Waiheke Island. Kennedy Point Vineyard is located on the southwestern side of Waiheke Island, and focuses on growing and producing Cabernet Sauvignon and Syrah wines that reflect the essence of this land. We are open year round for wine, olive oil, and honey tasting from 11am to 3pm daily. Lunch in the vineyard is available from Labour Weekend, Sat & Sun 11am to 3pm and daily over summer holidays. More here


Reservations 09 372 5600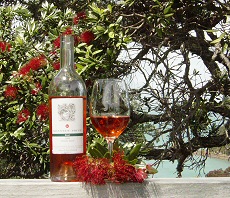 Bond Estate is in the Onetangi  winegrowing region and comprises the 4.2 hectare Miro Vineyard  and the outstanding Tapas restaurant called Casita Miro.  Miro is the closest vineyard to Onetangi  Beach, a summer playground for holiday makers. Views from the vineyard are spectacular, looking out over the vines, the village and the sea. Grapes in the region ripen to a rare succulent intensity in the hot summer sun. The mineral rich soil provides the vines with flavour-enhancing elements. Red wines grow best here, but  pinot gris and chardonnay  also produce excellent wines . Drink them with some of the fantastic tapas-style food served at the Vineyard Tapas restaurant (Casita Miro). Sadly this restaurant is no longer  Waiheke's best kept secret and you will need to book a reservation (0275 123 007 or 09 372 7854) More here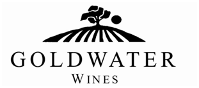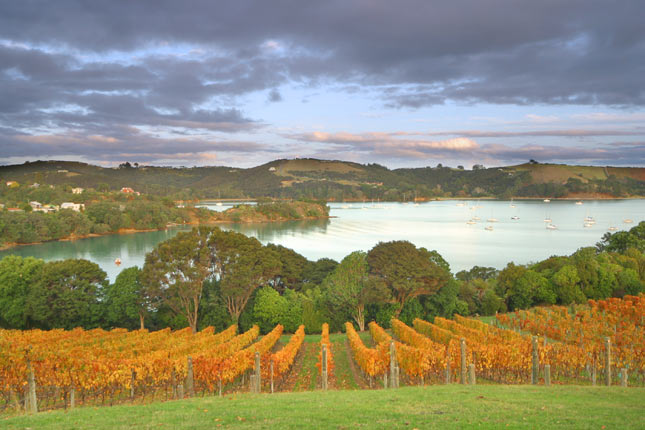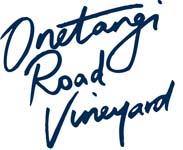 Saratoga Estate Vineyard, Waiheke Island, is located in the heart of the Onetangi Valley, a gentle North facing Valley. We can provide a venue for all, whether you are here to sample some of the regions finest renowned Bordeaux style reds, or to sit in our idealic suroundings on a sunny day with a bottle of superb wine and a platter of cheeses, olives and crackers.
Saratoga Estate Vineyard is surrounded by 20 acres of planted vineyard. Varieties include: Cabernet Sauvignon, Merlot, Malbec, Cabernet Franc, Syrah, Chardonnay, Pinot Gris, and Sauvignon Blanc. Saratoga Estate produces premium wines through meticulous care and passionate wine making. More here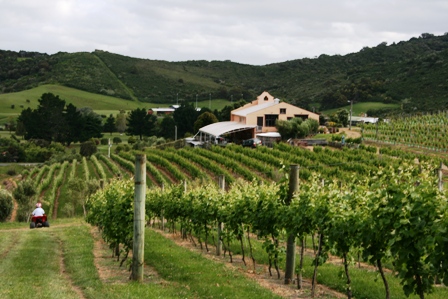 Located at the Eastern End of Waiheke Island. Man O' War Station is spread across 4500 acres of rugged coastal farmland. We are proud to introduce Man O' War vineyard – our team, our land and the world class wines that we produce.
Located at the eastern end of Waiheke Island, in New Zealand's Hauraki Gulf, Man O' War boasts a pristine and beautiful spread of coastal hillsides with high cliffs and stunning beaches. Under our family's stewardship for almost 30 years we first introduced grapes to Man O' War in 1993, firm in the belief that world class wines could be produced here. Since then we have carefully selected and developed almost 90 individual pockets of Man O' War's hillsides for wine growing, each chosen for the unique and exceptional qualities they bring to our wines. More here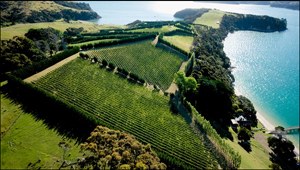 Planted area is now on two distinctively different sites: the Mudbrick vineyard at Church Bay and Shepherds Point Vineyard at Onetangi.
Plantings currently include Cabernet Sauvignon, Merlot, Cabernet Franc, Malbec, Syrah and Chardonnay. Handpicking, hand plunging and gentle basket pressing reflect in the character of our wines. Our Chardonnay exhibits the vibrancy of dry hot Waiheke summers.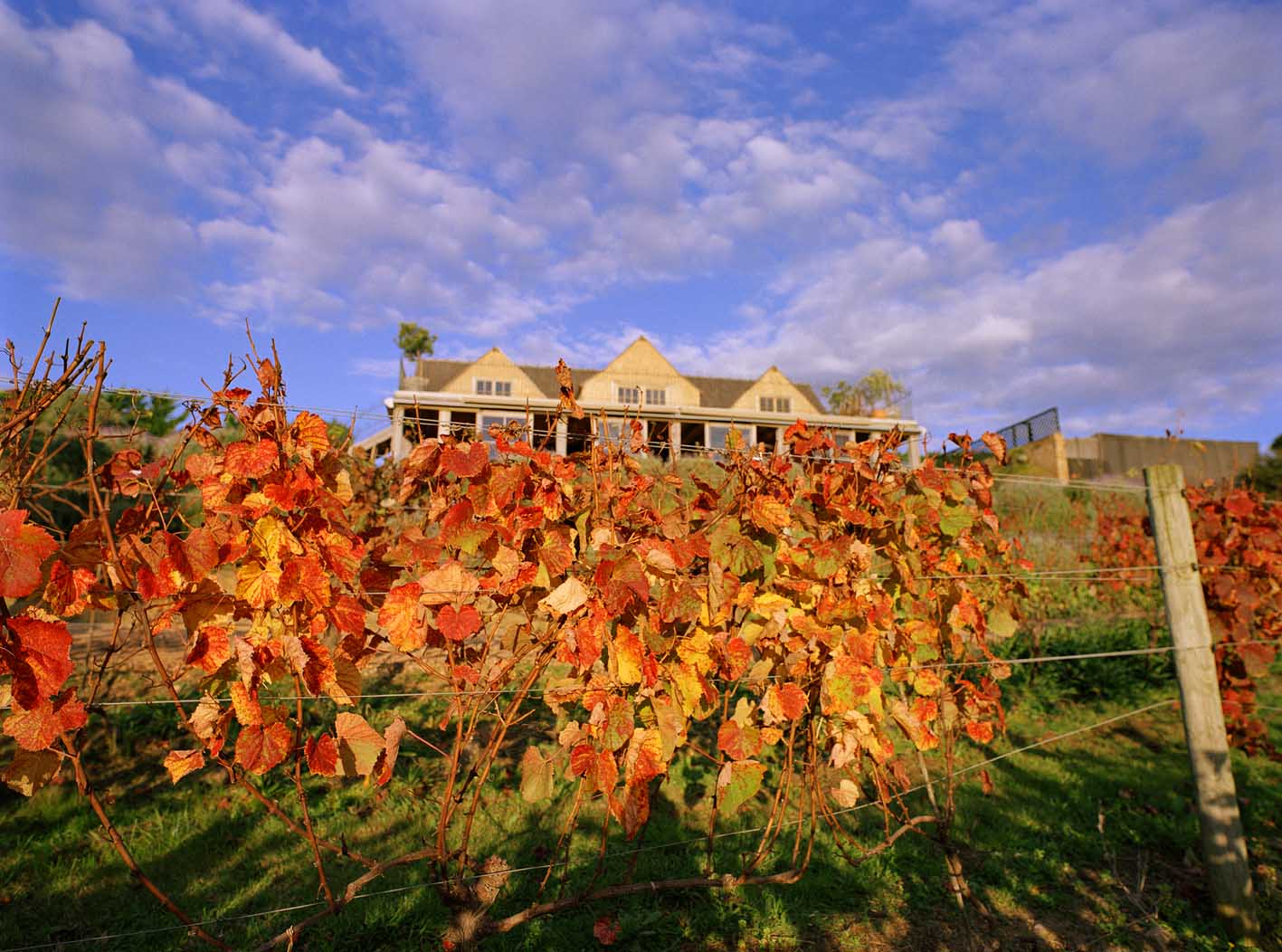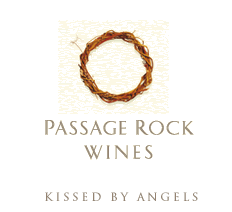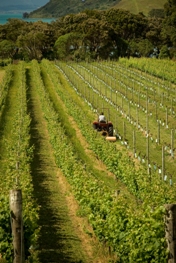 Passage Rock wines is the holder of more awards and medals than any other Waiheke  Island Winery. We pride ourselves as being consistently excellent quality Waiheke Island grown wine. Passage Rock is a love affair that follows the will of the seasons and the instincts of the vintner.  The intertwined canes of the Passage Rock wreath  represent the endless cycle of these seasons and the many human elements that go into the making of  wonderful wine and a beautiful life.  Since its conception David and Veronika Evans-Gander have prided themselves on bringing quality good value wines to the public from their Waiheke Vineyards.
The picturesque vineyard is located high above the golden sands of Onetangi with commanding views across the beautiful Hauraki Gulf to Auckland City.
Peacock Sky Vineyard comprises almost three hectares of predominantly Cabernet Sauvignon and Merlot vines, with smaller plantings of Cabernet Franc and Malbec.
More here


Obsidian Vineyard
We've bottled the 2008 Chardonnay and 2008 Viognier Our two new Waiheke white wines from 2008 are now both bottled and have fresh new labels this year. Stylistically both wines reflect the perfect vintage we enjoyed in 2008 on Waiheke – a dream vintage with long sunshine hours, plenty of heat when the grapes needed it and modest rainfall. Did Waiheke have the best quality harvest in NZ? Time will tell. The chardonnay is elegant and fine, with delicate oak and subtle winemaking balancing perfectly with the ripe fruit and structure of the wine.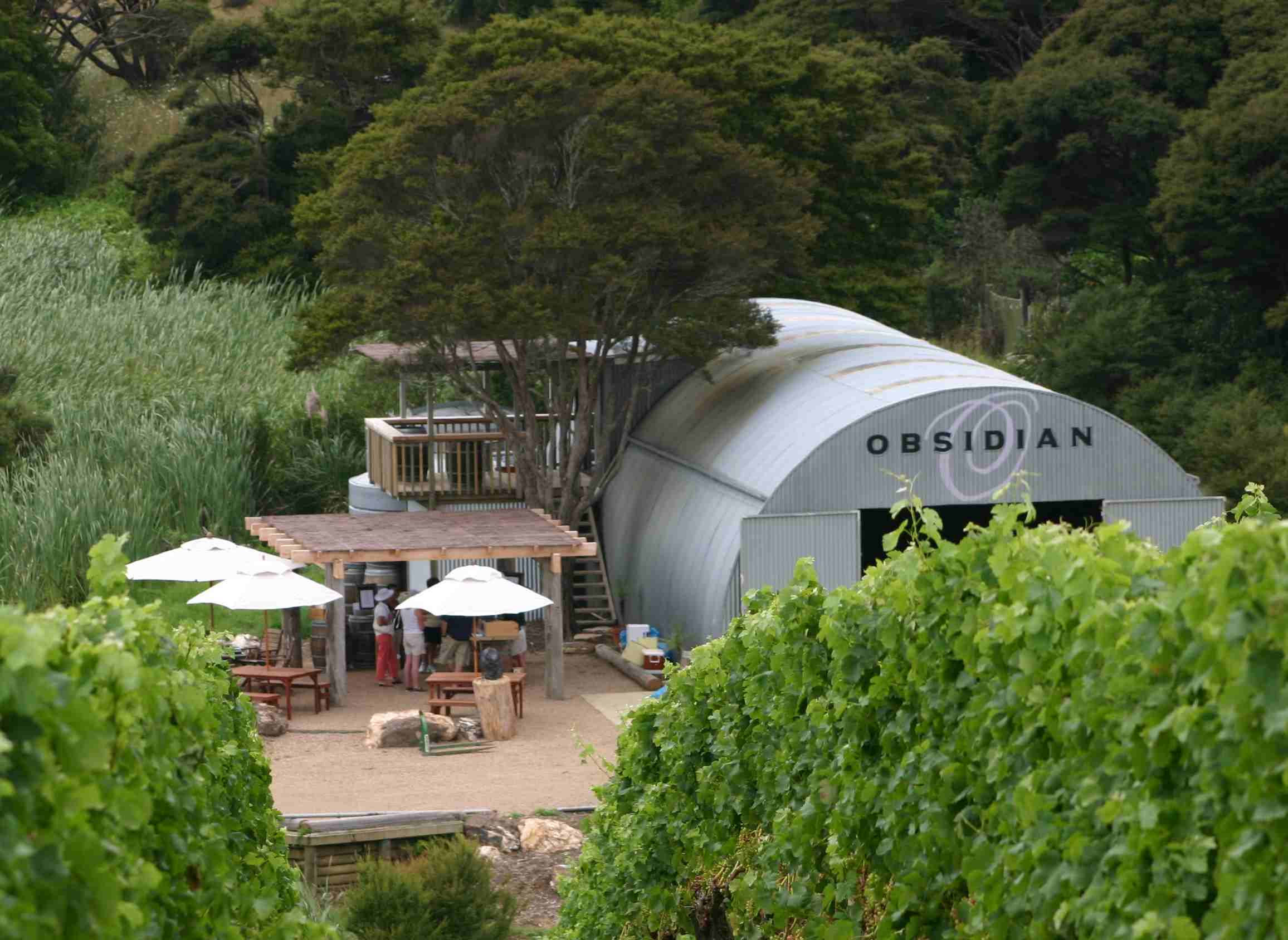 are single vineyard, grown sustainably and produced on estate at Church Bay (**Hangaura) Waiheke island. We aim to hand craft top quality varietals to obtain the purest expression of a single grape variety in our terroir using careful soil maintenance with regular soil tests and organic mulches and intensive canopy management with bud reduction, shoot thinning and leaf plucking. More here

Te Whau Vineyard
With breathtaking 360-degree views, stunning architecture, exquisite food and New Zealand's finest wine list, (including its own five-star wines), Te Whau Vineyard & Restaurant is a truly unique wine lovers experience.  More here

 StonyRidge Vineyard
Nestled in a shimmering valley of olive trees, colourful vines, and the aromas of the south of France, our Veranda Café is one of the most romantic and exotic venues in New Zealand for café dining, private functions, and weddings.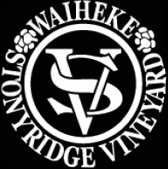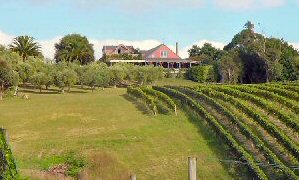 Te Motu Vineyard – The Shed Restaurant
In little more than a decade, Te Motu and Dunleavy Cabernet/Merlot wines have established an international reputation for quality and their robust expression of the unique terroir of Onetangi Valley.
Waiheke Island is the second largest of the over 50 islands and islets which lie in the Hauraki Gulf Marine Park which stretches between Auckland's Waitemata Harbour and the Coromandel Peninsula.
Waiheke Island is only 35 minutes by harbour ferry from Downtown Auckland. The island boasts a climate generally warmer than the mainland, with clearer airs than the city due to its maritime environment.
Te Motu Vineyard lies in the Onetangi Valley, sheltered from the north by the ridge which guards Onetangi's famous beach, and from the west by the rocky outcrop known as Stonyridge.
One of our boundaries is formed by the Rangihoua creek which flows into an inlet of Putiki Bay, named Te Rangihoua ("day of renewal") by Tamatekapua, captain of the Maori canoe Te Arawa, because it was his first landfall in the long voyage from Hawaiiki.
View East
Located at the east end of Waiheke Island on Cowes Bay Rd, near the small coastal settlement of Orapiu, our vineyard sits on a ridge with breathtaking views out over the Waiheke Channel to Ponui, Rotoroa and Pakatoa Islands in the foreground, and the Coromandel Peninsula and Hunua Ranges beyond. To the west over the vineyard are views of the Te Matuku estuary and marine reserve. Our vineyard Tasting Room is open weekends and public holidays from Labour Weekend to Easter Sunday and Wednesday to Sunday over the summer holidays from Dec. 27th thru to early – mid January. A Platter Lunch menu is available 11am to 3pm. The Tasting Room is also an art gallery and is available for functions.
More here


Poderi Crisci Vineyard
Poderi vineyard and winery lies on 7.7 hectares in a north facing slope set in a shelter amphitheatre-fashion like valley on a narrow rocky strip believed to be 30 million set years older than the rest of the Island with soil often criss-crossed with mineralise vein and stained with iron and manganese oxides. More here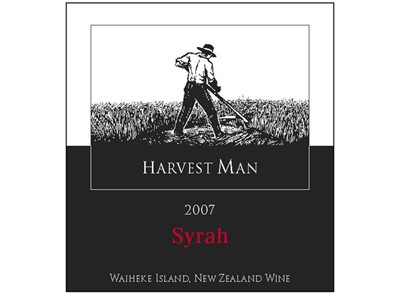 Waiheke Scores big at International Wine Challenge
Two Waiheke vineyards have been awarded medals at the International Wine Challenge in London.Passage Rock Wines and Man O' War Vineyards both won gold and silver medals at the challenge which is the world's largest wine competition attracting over 1000 entries.In the international syrah class only 13 gold medals were awarded. Just three of these went to New Zealand wines with two of the three going to Passage Rock's Reserve Syrah 2008 and Man O' War's Dreadnought which also won gold at the Decanter World Wine Awards in the same week.Man O' War's vineyard manager Matt Allen says, "The whole team is on a real high following the results and its great reward for everyone involved, knowing firsthand the hard yards required for such recognition. "2008 was a truly amazing vintage to be a part of and the awards are further endorsement that wines produced from little old Waiheke can stand proud on a world stage." More here
This post is tagged Cabernet Franc grape, Cabernet Sauvignon, Cable Bay, Casita Miro, chris canning, Destiny Bay, Dreadnought, Goldwater Wine, Internaiotn Wine Challenge London, Jurassic Ridge Vineyard, Jurassic Ridge Waiheke, Kennedy Point, Kennedy Point Vineyard, Lib Commerce, Magna Praemia, Malbec, Man O' War Vineyard, Man O' War wines, Man O'War, Merlot, Miro, Miro Vineyard, Mudbrick, Mudbrick Restaurant, Mudbrick Vineyard, Mudbrick Wines, Nikau Tours Waiheke Island, Obsidian, Onetangi Road Vineyard, Passage Rock, Passage Rock Syrah, Peacock Sky Vineyard, red wine waiheke, Saratoga, Saratoga Estate Vineyard, Shokun Yamashita, Stonyridge Vinyard, Te Motu, Te Whau, Te Whau vineyard, te whau wines, The Hay Paddock, Top Knot Hill, vineyard onetangi, vineyards on waiheke, vineyards waiheke, visit waiheke, waiheke island, Waiheke Vineyards, Waiheke Wine, waiheke winegrowers