Welcome to Waiheke Island,
Hauraki Gulf, New Zealand.
36'48" South 174'04" East

RESTAURANTS ON WAIHEKE ISLAND
There are 2 types of restaurants on Waiheke Island. The type you need to visit and enjoy the gardens, view & service. There are an additional 16 who will deliver to your letterbox, beach or bach. Waiheke Home Delivery will collect your lunch, dinner & supper from all of the Islands restaurants with take away menus. Look for the little green house in the restaurants listed here to enjoy a taste of  Waiheke at home or at the beach.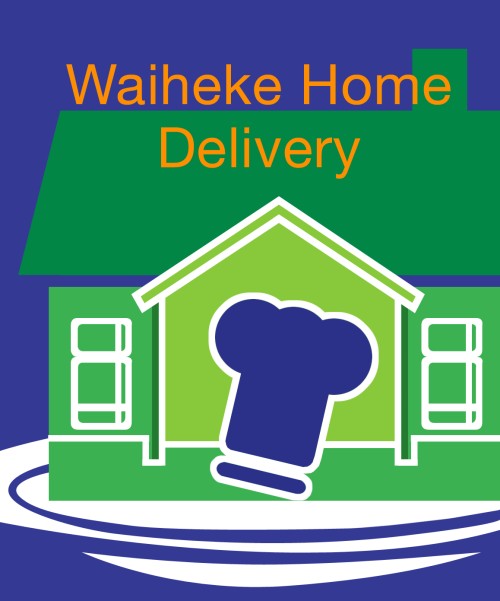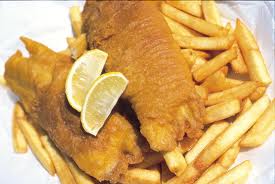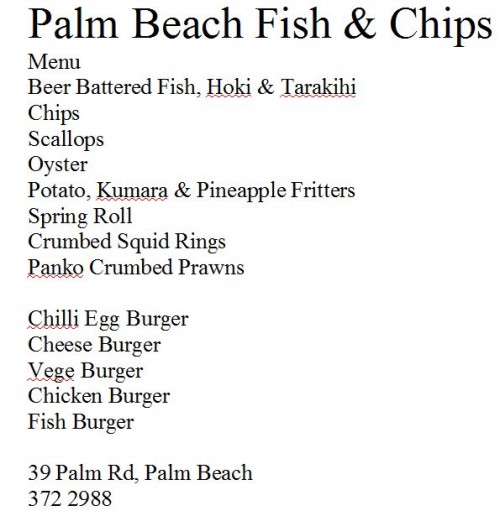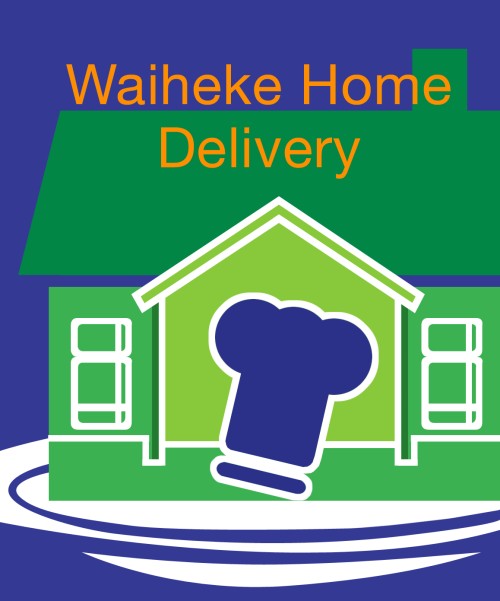 Thymes Tables
Thymes Tables is a plat du jour restaurant, the menu changes daily.  Offering just one entree, one main & one dessert each day using top quality, seasonal ingredients.
Open Tues – Sat from 5.30pm. Bookings/menu 372 3400 or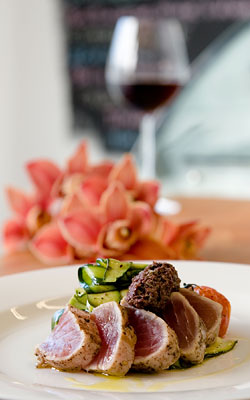 Wai Restaurant
149 Oceanview Road, Oneroa. Brunch & Lunch: 9-4pm Mon-Fri. 8-4pm weekends. Dinners: Wed-Sun 6-late. 372 7505.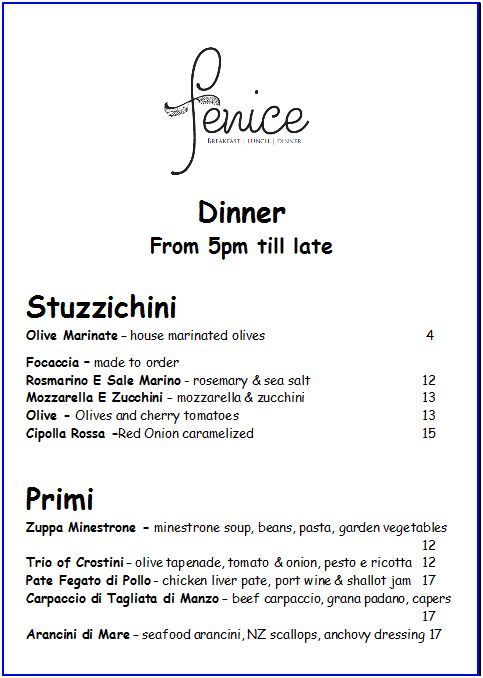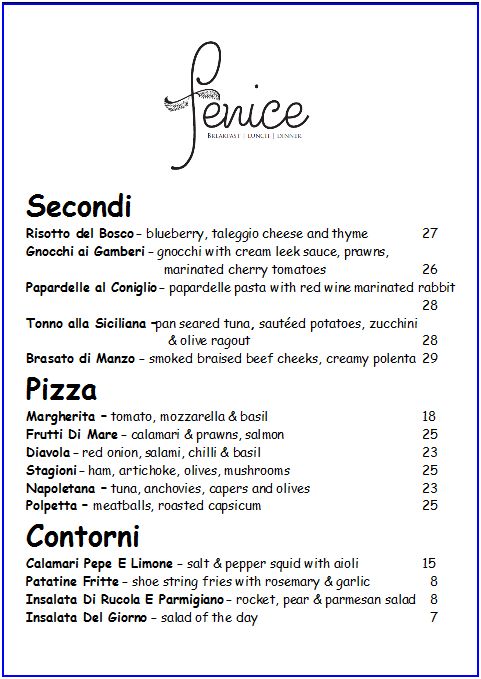 372 8711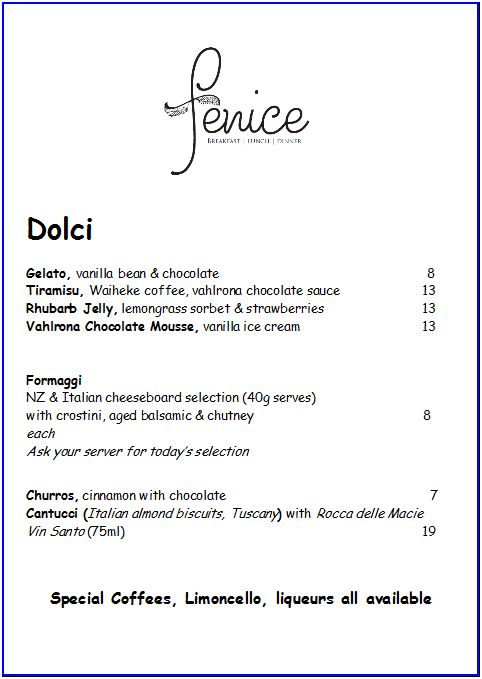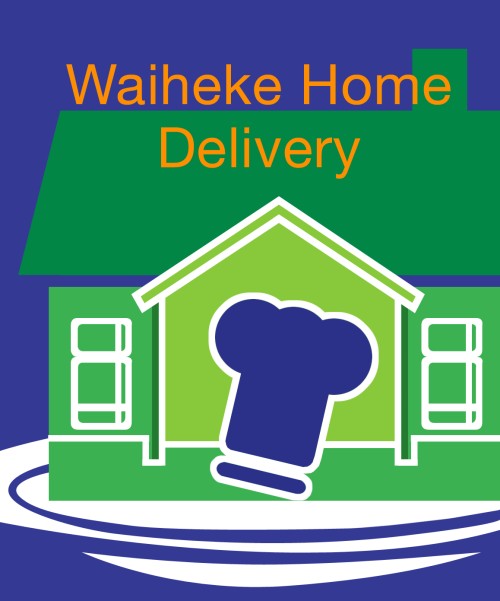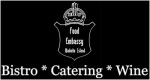 Bistro, Coffee, Wine, Retail Products. Breakfast from 8am, Lunch from 12 noon. Dinner friday and saturday night – reservations only. 102 D Ostend Rd (opposite Woolworths). Ph 372 7197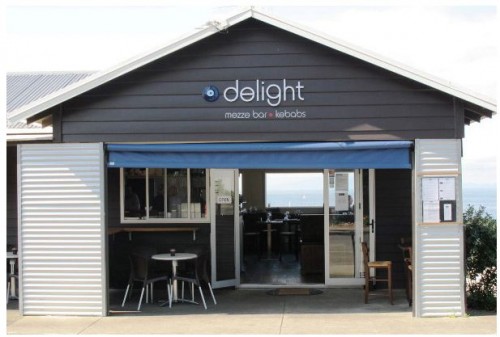 Delight Cafe
Located in central Oneroa with stunning coastal and sea views, this is Waiheke's Turkish dining and takeaway experience. Genuine Turkish hospitality within a relaxed and warm environment or take away and stroll down the road to the beach. Delight offers fresh coffee, breakfast, lunch, dinner, takeaway with a tasty blend of local and international flavours.
Fully licenced, enjoy a glass of wine with a fresh mezze selection or kebab from the doner or char in the stylish and welcoming setting. Seasonal specials offer the best of Turkish style cuisine combined with local produce. With Moorish and Greek influences as well as a carefully selected wine list, Delight is a popular dining destination for both locals as well as visitors.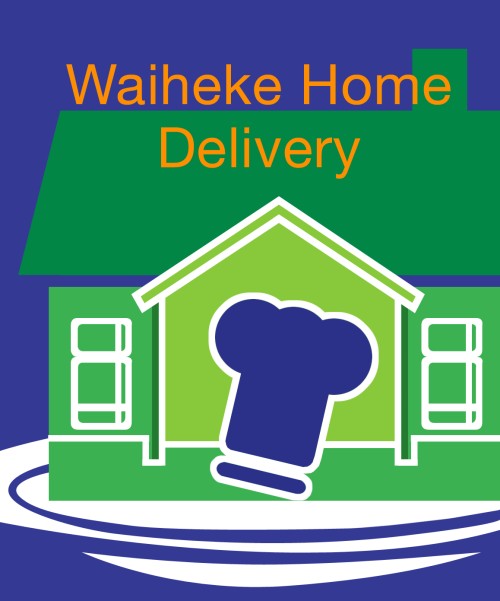 Dragonfired Pizza * Pocketbread* Polenta
New Winter Menu: Pizza – Polenta – Pocketbread – Calzone – Grizzini – Roasted Vegetable Salad.
Usual winter hours: 11-7pm, Fri, Sat, Sun – Little Oneroa Beach. 027 296 1655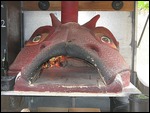 Ricky's Cafe Bar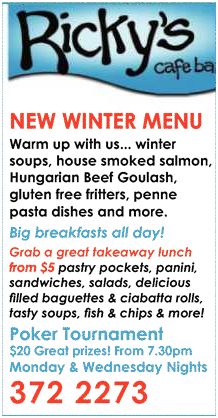 Open 7 days at 7am. Late on Friday, Saturday, Sunday.  118 Oceanview Road, Oneroa. 372 2273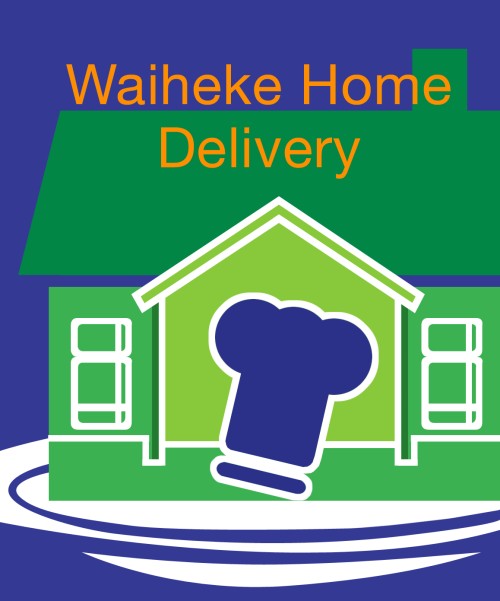 Chiso Japanese Restaurant
Lunch 12-2pm Wed to Fri. Dinner 6-9pm Wed to Sat. 11 Belgium Street, Ostend. Ph 372 3722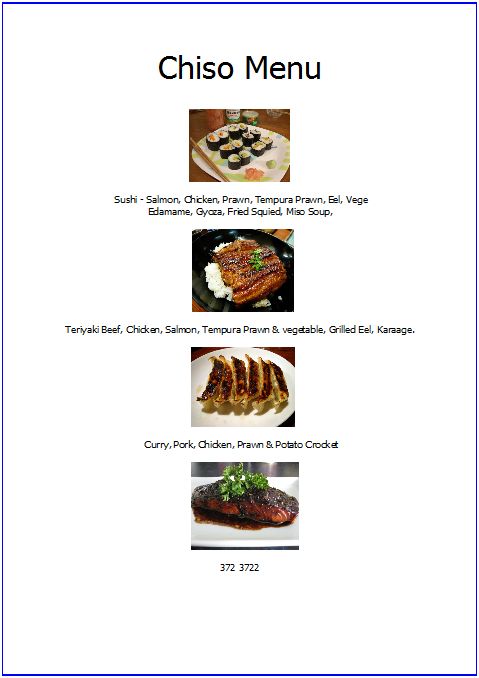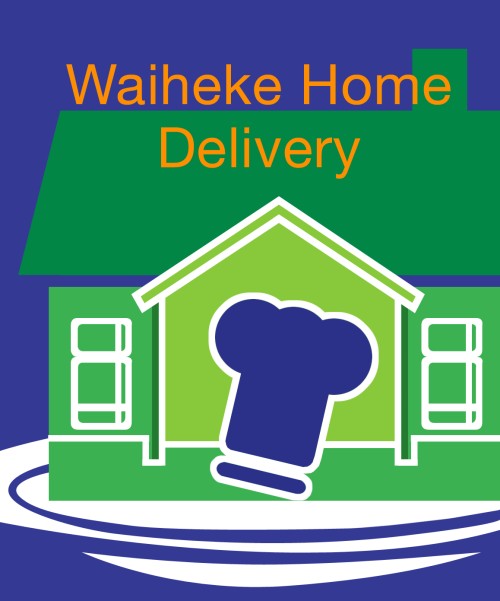 Stefanos Italian Pizza and Pasta

Stefanos is a family friendly Italian restaurant situated on beautiful Waiheke Island. Easy to get to by ferry, from downtown Auckland (35 minutes) or Half Moon Bay (45 minutes). We are open 7 days a week from 5.30pm.  Along with our extensive range of traditional Italian dishes, we provide vegetarian options and gluten free pastas. We are currently experimenting with gluten free pizzas too so everyone can unwind and enjoy our fair, whatever your dietary requirements.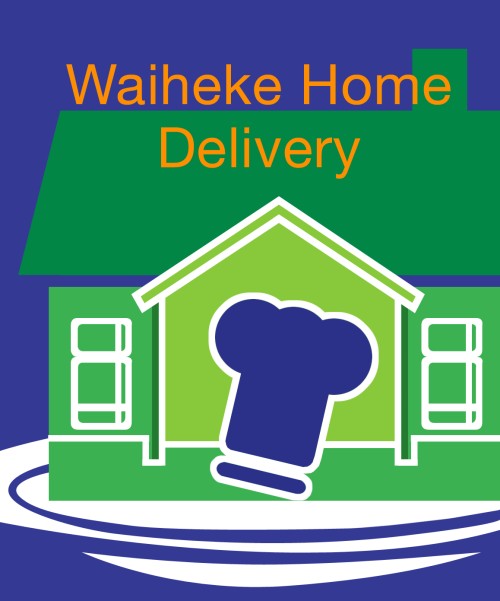 The Rock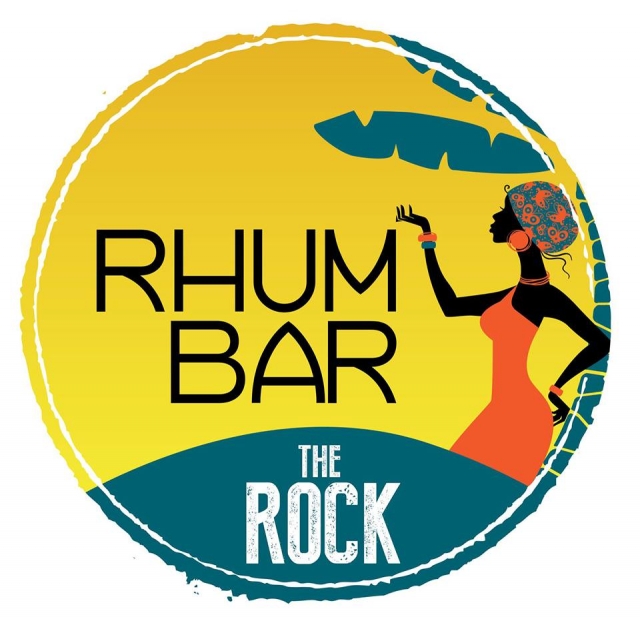 Ajadz – Authentic Indian
Dine in or takeaway. Winter Hours: Dinner Wed – Mon from 5pm. Closed Tuesdays.  Artworks, 2 Korora Rd, Oneroa. Ph 372 2588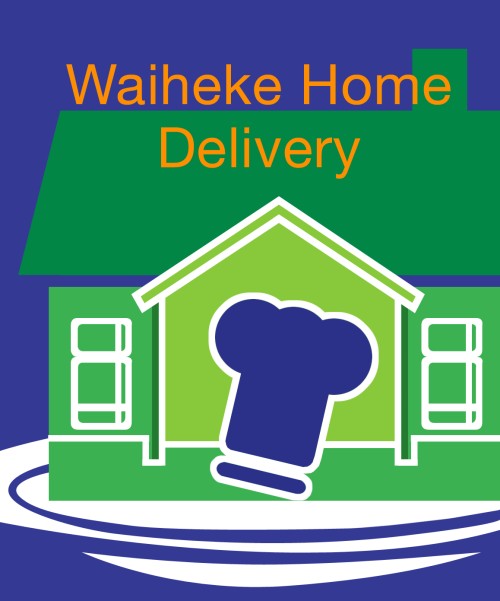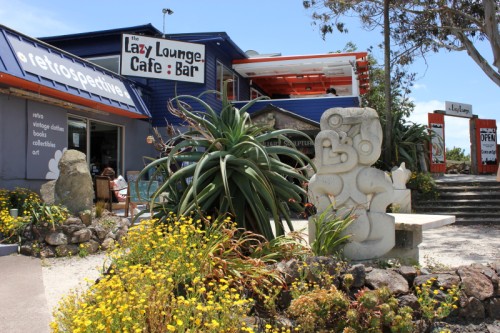 Welcome to the Lazy Lounge. You can find us at 139 Oceanview road, Oneroa on the wonderful Waiheke Island, Auckland, New Zealand.
We open at 8am and offer a wide selection to choose from for Breakfast and then meandering into a Scrumptious Lunch Menu, Pizza Menu and snack menu and beyond, including delights in our deli cabinet if you are only in the mood for a little munch !!.
More Here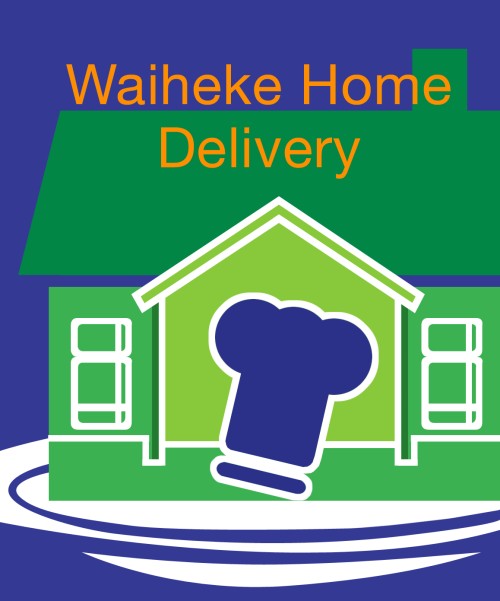 Delivering take away food and groceries all over Waiheke Island. Check out our facebook page for the latest updates here.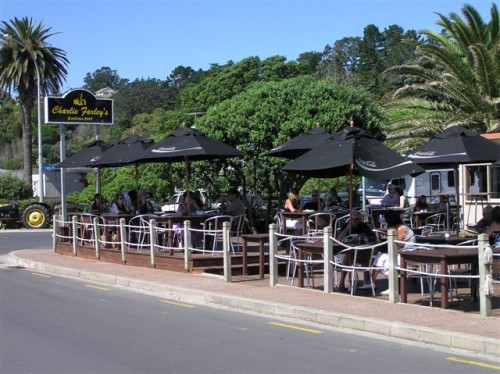 Charlie Farley's.  Waiheke Island's world famous bar and restaurant – where you're a local the moment you walk in the door.  A la carte breakfast every day of the week
Have you checked out our  menu.

Carsten is working his magic in our kitchen

 Sandbar
With the distinct dark woods, soft lighting, little gas fire and stunning views over Oneroa beach, you've arrived at Sandbar.  Enjoyed by both locals and tourists alike for its distinctive location and stylish menu, it's not surprising that Sandbar was voted one of Auckland's top 15 bars in Metro '08, with it's professional service and happy, friendly atmosphere. Located on the stunning Waiheke Island in the Hauraki Gulf of Auckland, few places can boast a view to rival. Sandbar is a popular night spot offering a great variety of entertainment.  More here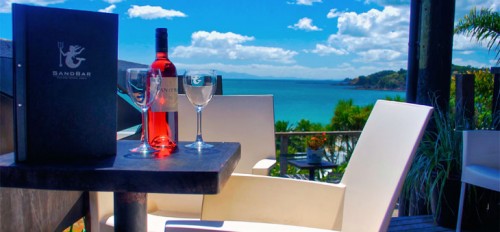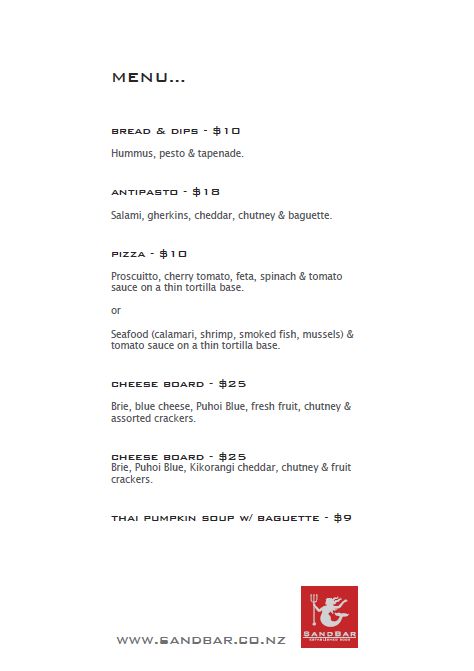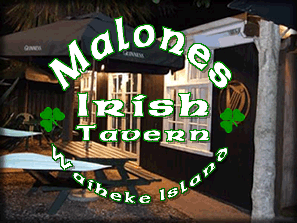 Malone's Irish Pub, Surfdale, Waiheke Island.
Live Music, sporting venue and great pub food.


Oceanview Seafood Bar & Grill offers casual bistro dining with stunning beach and sea views from the outdoor deck area.
The only restaurant on Waiheke Island specialising in seafood, fresh fish delivered daily.  Also do takeaways.
Hours:
Tues – Sat 11.00am – 7.30pm
Sun 11.00am – 3.00pm
Tel: 09-372 8578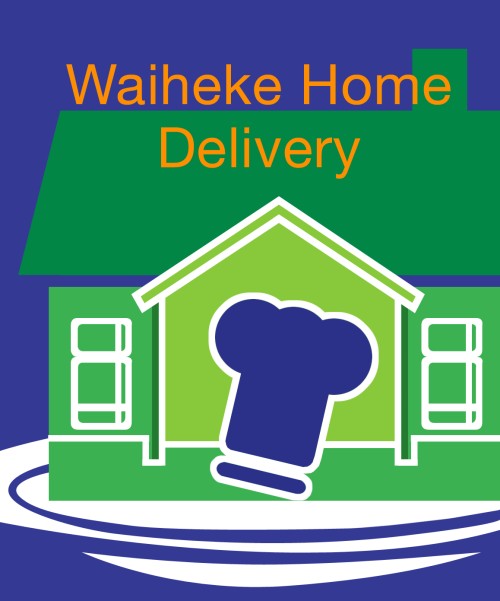 4th Avenue Eatery & Bar

A fabulous, venue right next to Onetangi Beach offering
excellent food, fresh coffee, local wines and spectacular views!
Stunningly situated on the foreshore of Onetangi Beach, 4th Avenue Eatery and Bar provides unforgettable inventive cuisine in a unique waterfront setting.
Offering incredible views of the beautiful Hauraki Gulf, 4th Avenue is designed with an open-air atmosphere and includes an expansive dining room surrounding a lively bar and a beautiful deck where you can hear the waves and watch beach life.
Our extensive menus cover from breakfast through to dinner, with a range of vegetarian and lighter options always available. Savour deliciously inventive cuisine that takes the contemporary to the extraordinary. Bold flavours, inspired techniques and the freshest ingredients make every meal amazing.
Beach Shop
Tucked away next door is our little sister, The Beach Store. Here you'll find all your beach needs from sunblock to jandals & toys for the kids. There's rolled ice creams, cold drinks and snacks plus a few essentials you might have forgotten to pack.
We are open every day from 9am until late – our kitchen closes at 8.30pm at the earliest.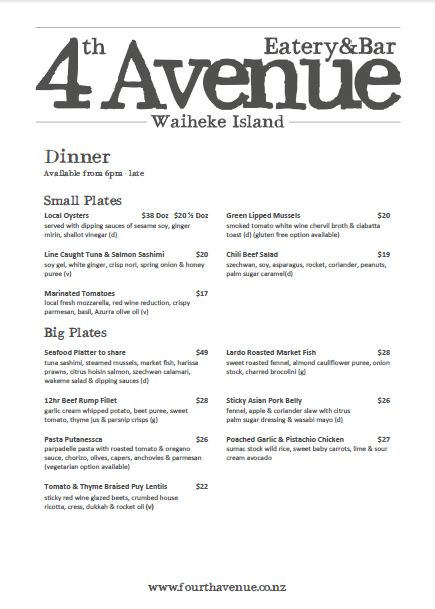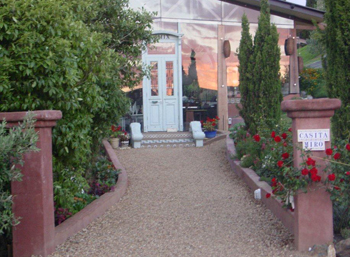 Delicious wines always go best with delicious food, and at Casita Miro you can choose from a range of small plates and elegant wines. This is restaurant dining with a difference, you may get to meet the creators, the chefs and winemakers who are in action daily. The views are great, the music soft, and there are olive trees at your shoulder. Casita Miro also features miro extra Virgin Frantoio olive oil and our own home-cured olives. The focus is on using fresh, seasonal Waiheke produce from our kitchen garden and from local producers – food at it's freshest and best! Dishes change with seasons. Guests have been known to bring baskets of artichokes, guava,  figs, eggplant and feijoas, which the chef transforms into culinary taste explosions…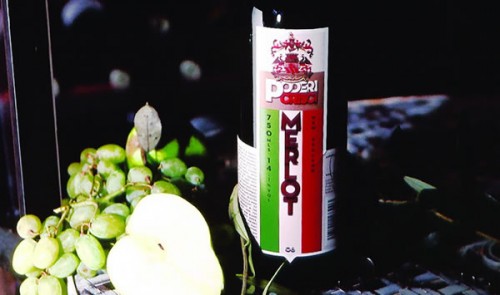 Poderi Crisci

Salumeria and Wine Bar Open. Wed – Sun 12 – 5pm.
Restaurant – Lunch: Thursday – Sunday. Dinner: Friday and Saturday.
Bookings essential 372 2148.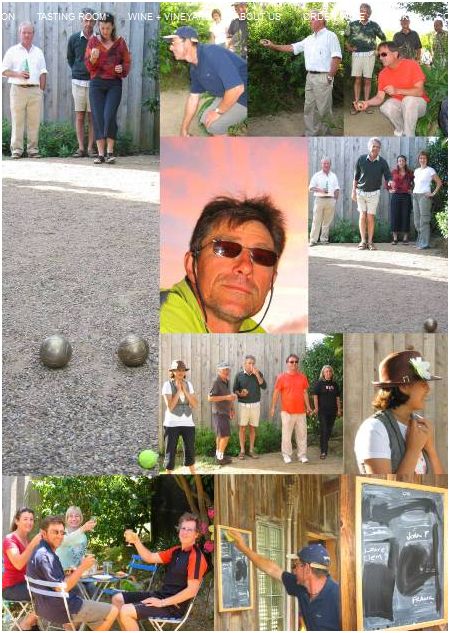 View East
View East on Waiheke Island is Located at the east end of Waiheke Island on Cowes Bay Rd, near the small coastal settlement of Orapiu, our vineyard sits on a ridge with breathtaking views out over the Waiheke Channel to Ponui, Rotoroa and Pakatoa Islands in the foreground, and the Coromandel Peninsula and Hunua Ranges beyond. To the west over the vineyard are views of the Te Matuku estuary and marine reserve. Our vineyard Tasting Room is open weekends and public holidays from Labour Weekend to Easter Sunday and Wednesday to Sunday over the summer holidays from Dec. 27th thru to early – mid January. A Platter Lunch menu is available 11am to 3pm. The Tasting Room is also an art gallery and is available for functions.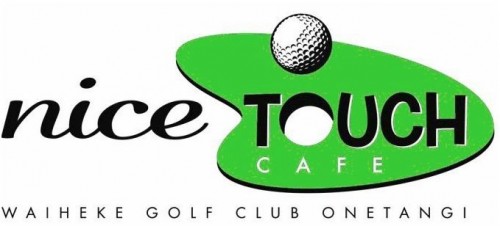 Nice Touch Cafe, Waiheke Golf Club, Onetangi
Cafe open 7 days. Breakfast, lunch & Clubhouse snax. Join the Wednesday supper club. 3 course dinner just $24.50pp. Bookings essential, now at 7pm. 372 3344.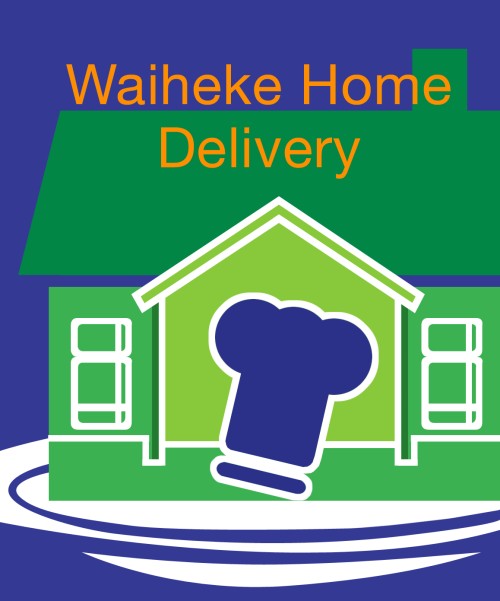 Vino Vino is located on Waiheke Island 35 minute ferry ride from downtown auckland. It is an experience not to be missed a relaxing, modern and traditional dining in the most superb spot that offers stunning views over Oneroa bay. Vino Vino offers Mediterranean-style dining. Warm and inviting, this is a locals favourite, either out on the balcony, or inside. Waiheke wines and friendly service we are famous for. Please call us on (09) 372 9888 to reserve a table. More here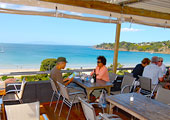 Waiheke RSA
Waiheke RSA on Waiheke Island, Auckland, is a friendly, family-oriented RSA. Visitors welcome.
Bar/Restaurant Opening Hours: Tues – Sun: 12.00 to 14.00 Tues – Sun: 17.30 to closing. Cuisine: Bistro, French Food, Set Lunch Menu, A La Carte Menu  Large Screen, Pool Tables, Jeans OK, Trainers OK, Children welcome – Children allowed before 21.00
Kids Menu, OutdoorArea, Private area, Disabled facilities. 29 Belgium Street, Waiheke Island – (09) 372 9019

Time Out Ca

fe
Argentinian – Italian Cafeteria, Artworks Theatre, 2 Korora Road, Oneroa, Open 7 days a week 8am – 6pm.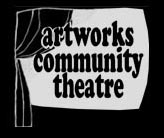 Oneroa Bowling Club. Friday Roast Dinner 6.30pm onwards. $12 per adult, $6 per child. Oneroa Bolwing Club, Mako Street, Oneroa 372 7180


Mudbrick
Mudbrick Auckland Vineyard Restaurant
Our winery restaurant has a wonderful ambience, and has been described as "one of the most romantic places on earth". Our chefs have won international acclaim showcasing the best NZ ingredients. View our menus, and visit our gallery to view the different spaces in the restaurant.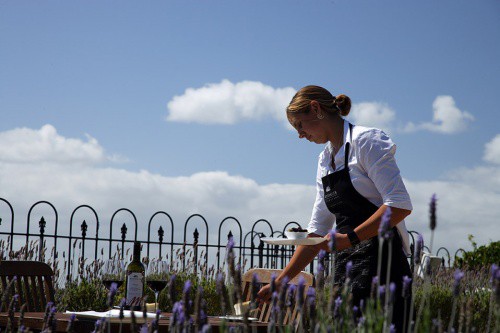 Passage Rock Winery

Seated amongst the vines, our beautiful café is the perfect setting to come and relax. You'll enjoy stunning views and award-winning wines. Our friendly team will make you feel like longtime friends of Passage Rock Winery. We encourage you to bring your whole family and spend the day in the sun with us. The freshest, top-quality ingredients have made our wood-fired pizza world famous on Waiheke Island! We are open:  October from labour weekend weekends and public holidays 12-4pm, 1st Nov – 24 December: Friday-Sun 12-4pm, 27 December – 14 January: 7 days 12-4pm rest of jan and Feb Wed to Sun 12pm – 5pm. More here

Saratoga Estate, Onetangi
Saratoga Estate Vineyard, Waiheke Island, is located in the heart of the Onetangi Valley.
Saratoga Estate Vineyard is surrounded by 20 acres of planted vineyard. Varieties include: Cabernet Sauvignon, Merlot, Malbec, Cabernet Franc, Syrah, Chardonnay, Pinot Gris, and Sauvignon Blanc. Saratoga Estate produces premium wines through meticulous care and passionate wine making. More here
Restaurant Open, Lunch and Dinner.  Mexican and European Food, mains from $15.  New Friday night market starts June 4th 2010.
72 Onetangi Rd, Waiheke Island – 09-372 6372

Stony Ridge Vineyard
Nestled in a shimmering valley of olive trees, colourful vines, and the aromas of the south of France, our Veranda Café is one of the most romantic and exotic venues in New Zealand for café dining, private functions, and weddings.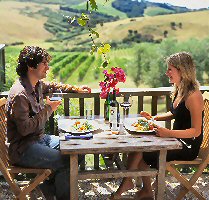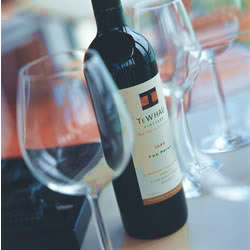 From Easter 2009 (12 April) open for lunch, wine tasting and cellar door sales every Friday, Saturday and Sunday from 11.00am to 4.30pm. On Saturday nights we are also open for dinner 6.30pm – 11pm throughout the year.
The restaurant can also be booked for group weekday lunch or dinner functions (minimum 20 people).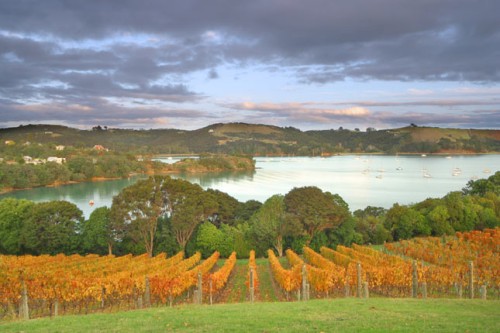 Goldwater Estate
Lunch in the vineyard now available in The Goldie Room Fri – Sun 11am – 4pm.  Wine Tasting & Olive Oil tasting.
Wine by the glass or bottle + gourmet nibbles now available in The Tasting Room Wed – Sun 12-4pm.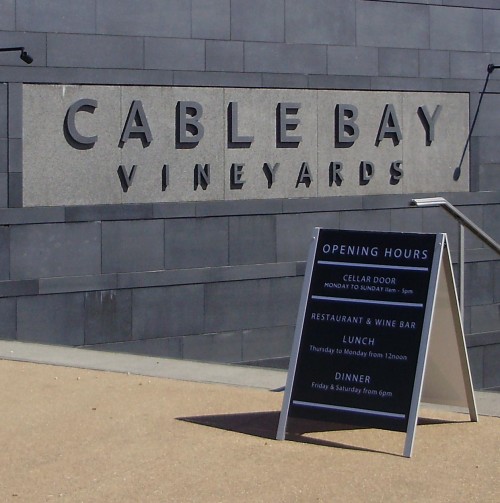 Cable Bay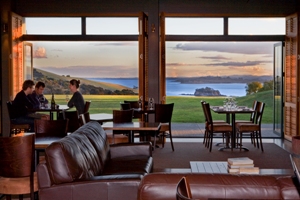 Cable Bay restaurant is open for lunch Thursday – Monday from 12 noon and dinner Friday and Saturday from 6pm. Bookings are essential.  More here
Cable Bay Restaurant is open:
Lunch – Thursday to Monday from 12 noon
Dinner – Friday and Saturday from 6pm
The Restaurant seats 75 inside and 35 in the alfresco courtyard.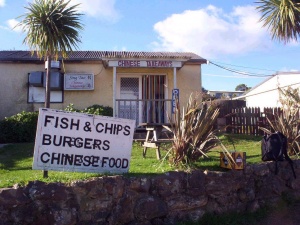 Sing Tao








Kennedy Point Vineyard
The Cellar Door and Wine Bar, Kennedy Point Vineyard

We are open year round for wine, olive oil, and honey tasting from 11am to 3pm daily. Lunch in the vineyard is available from Labour Weekend, Sat & Sun 11am to 3pm and daily over summer holidays. Reservations 09 372 5600.  More here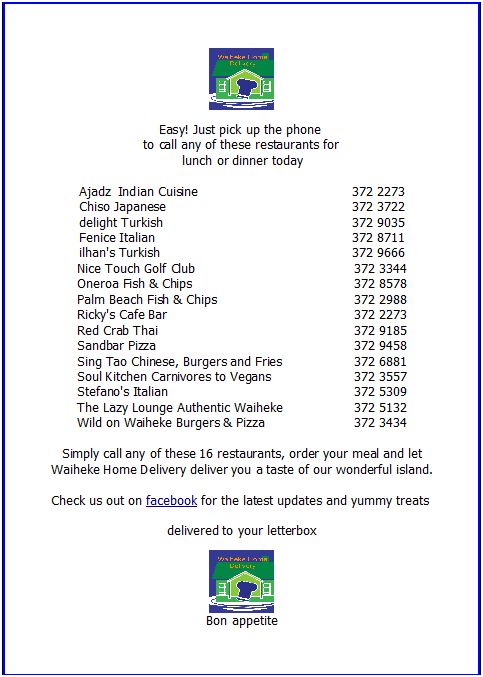 This post is tagged Ajadz, Ajadz Auckland, auckland, Bar, Bordeaux Wine Waiheke, Breakfast, Breakfast on the Beach, Cable Bay, Cable Bay Restaurant, cafe food, Casita Miro, Charlie Farleys, chiso, Chiso Restaurant, coffee, Deli, delight, Delight cafe, dining out waiheke, dining waiheke, dining waiheke island, Dinner, Dragonfired Pizza, eating out waiheke, Entertainment, Family Friendly, fenice, Fenice Restaurant Waiheke Island, food, food on waiheke, Fresh Fish, fresh produce, Friday Roast Dinner, Goldwater, Goldwater Estate, Golf Club Waiheke, haurak gulf, ilhan's, Indian, Irish Bar, Irish Pub, Italian Restaurant; Gluten Free, Japanese, Japanese Food, Japanese Restaurant, Kennedy Point Restaurant, Kiwi Food, Lazy Lounge, Live Entertainment, Lunch, lunch platters, mediterranean dining waiheke, Mexican food, Mudbrick, new zealand, nibbles, nice touch, Nice Touch Cafe, nightspot, Nourish, Nourish Cafe, ofc, Oneroa, Oneroa Village, Onetangi, onetangi beach, Onetangi Restaurant, palm beach fish & chips, Passage Rock, Passage Rock Restaurant, pasta, Peacock Sky, peacocks, Pizza, Pocketbread, Polenta, Pub Food, red crab, restaurant, restaurants on waiheke island, restaurants waiheke, Restaurants Waiheke Island, Ricky's Cafe Bar oneroa, Sandbar, Saratoga Estate, Seafood, sing tao, soul kitchen, Sporting Venue, stefano's, Stefanos Italian Pizza and Pasta Waiheke Island, Stonyridge, Surfdale, Syrah, take aways, Takeaway, Takeaways, Tapa's Bar, Te Motu, Te Whau, Tearooms, The Beachfront Bar and Cafe, The Cellar Door, The Goldie Room, the Oneroa Bowling Club, The Shed, Thymes Tables, Tony Moss, Turkish cuisine, View East winery, Vino Vino, Wai Restaurant waiheke, waiheke, waiheke cafe, waiheke home delivery, waiheke island, Waiheke Island Restaurants, Waiheke RSA, Wild Days Rum, Wild on Waiheke, wine, Wine Bar Kennedy Point, Wine Bar waiheke, winebar, winery restaurants waiheke