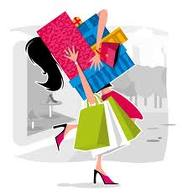 If you'd like to be seen here please email us your logo, web site and approx 150 words and we'll do the rest! visitwaiheke.org@gmail.com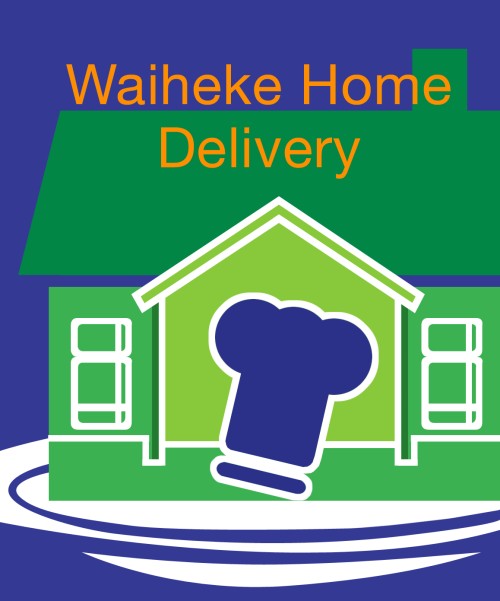 coming soon, join our facebook page here
The Waiheke Wine Centre
The Waiheke Wine Centre has now become the address for all of Waiheke's wines. We not only have the best range of Waiheke wines on the island but probably the world! We provide daily tastings of Waiheke wines and expert advice. We know the island, we work alongside all Waiheke wineries and are able to offer you excellent rates and special buys, often exclusive to our centre. Now we offer you a new service: the opportunity to order especially selected Waiheke wines via the internet. This allows you to try out different wines from a range of vineyards and discover some of the treasures everyone is raving about. Have a look at the wonderful wines we have listed for you.
You are also able to choose 'favourites' from our extensive Waiheke wine library.
Let us know what you think of the wines on offer. Send requests or comments and enjoy the totally unique Waiheke wine experience! More here

Fashion, Giftware, Stationery, Books
Island
Designs out of Waiheke
114 Ocean View Rd, Oneroa
(09) 372 6623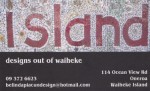 Shop The Rock
Shop The Rock is a lovely souvenir shop located on Waiheke Island. Shop The Rock has a wide range of Waiheke and NZ Souveniers ranging from jewellery to clothing and ornaments to postcards.
Shop 2 116 Ocean View Rd, Waiheke Island, Auckland, (09) 372 7229
True Blue Waiheke Island
This gift shop is well worth the visit as it has quality, tasteful, New Zealand gifts. From Paua shells to Maori Flax bags, there is something for everyone here. Paua jewelry as well. The shop is situated behind the local surf shop, but has a large sign at the front, so you should find it easy enough.
Belgium Street, Waiheke Island, Auckland 1081, (09) 3722332
Welcome to the Junk Shop!
Located at 139 Ocean View Road, Oneroa, Waiheke Island, the Junk Shop has a wide range of old and interesting stuff. Antiques, Kiwiana, collectables, retro & deco, old books, curios, furniture, china, linen … and interesting junk!
Come and visit us next time you're on the Rock.  Open every day.

Take Note Waiheke Island
Books, Magazines, Cards
Take Note has been an important part of local communities for many years, offering real personalised service, delivering our customers essential services along with a great range of books, stationery and gift ideas.
128 Ocean View Rd, Waiheke Island, 09 372 7174

Toys on Tui
A great toy shop with everything from kids books, puzzles, lego, balls, kites and much more here
We are located on the corner of Ocean View Road and Tui Street. Ph: 09 372 7174
Normal opening hours apply again:
Monday to Friday 10 to 5
Saturday 10 to 1
Chances Surf New Zealand
Chances begun back in 1985 on Waiheke Island and now have 7 retail stores in some of the best beach locations in New Zealand.
We stock the latest surf, street and swimwear from the best brands…Billabong, Ripcurl, Quiksilver, Roxy, O'Neill, Cult, Lee, Kustom, Palmers, Moontide, Seafolly, Jantzen, Beach Front and many more!
124 Ocean View Road Oneroa, Waiheke Island (09) 372 5221
Surf & Skate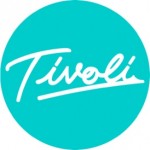 Tivoli is a multi-functional space in Waiheke's main village, Oneroa. It is located at 118B Ocean View Road
(across from the pharmacy) and open 10am to 5pm Tuesday to Sunday (closed Monday) in summer, closed
Tuesdays and Wednesdays in winter. Tivoli combines a specialist bookshop, art wall, mini-cinema (seats 15-20), and Waiheke's
Documentary Lending Library. Tivoli's space with its high-quality projector and surround sound is for hire. Exhibits have included animation by Parekohai Whakamoe, neon by Paul Hartigan, photography by Megan Jenkinson and Yvonne Todd,
prints by Richard Killeen and works by et al and John Reynolds. The mini-cinema focuses on political and art documentaries. More here
Grocery, Fruit & Veg, Deli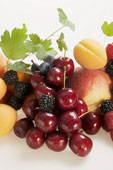 Waiheke Fruit and Veg
Waiheke Fruit and Veg is one of Oneroa's institutions. Perched up above the top roundabout, the grocery store that sells everything is popular with both islanders and visitors alike. Its colourful frontage is an Oneroa Village icon. For many years it was owned and operated by Dave Tong and his wife Deb Tong, themselves local legends. It is now owned (2008) by Emily MacDonald, whose family were owners of Out There Surf and Skate in Ostend. Her connection with the New Zealand fashion world saw the clothing label Huffer produce a line of t-shirts emblazoned with the name of the grocery store.
The store offers a wide range of general and specialist foodstuffs, including produce and artisan products from the island.
110 Ocean View Road, Oneroa, Waiheke Island 1081 (09) 372 8866
Island Thyme Delicatessen
Island Thyme Delicatessen – unique artisan products from NZ & around the world incl. Waiheke Is. specialties. Chef prepared vacumn packed ready meals, delicious cakes & tarts, lunch items, desserts, breads, cheeses, meats & Fairtrade Organic Supreme Coffee & more.  8 Miami Ave, Surfdale.  Ph: 3723400.
Hours: Mon: 8:00 am – 4:00 pm / Tues – Fri: 8:00 am – 5:30 pm / Sat: 9:00 am – 4:00 pm / Sun: 9:00 am – 2:00 pm.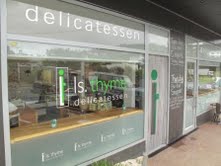 Food Direct Ltd provides an online shopping and supply operation for quality fresh food (particularly fresh produce and related items) primarily to household consumers in Auckland central and Waiheke Island.
Unlike our competitors we do not sell Junk Food, we are exclusively committed to fresh and healthy nutritious food. Moreover, our direct model means fresher food everyday.  More here
Oneroa Four Square
The Four Square is open 7 days a week, usually to 8pm. They stock a good ranage of the basics as well as good fruit & veg, wine & beer, a selection of cold & frozen meat, dairy etc all at reasonable prices. You'll also find the local lotto store here. Located in Oceanview Rd, Oneroa next door to the Waiheke Wine Centre. Tel 372 7150

Woolworths
Ostend Road, Ostend, Waiheke Island
Standard Opening Hours: Mon – Sun, 7am – 9pm

Island Coffee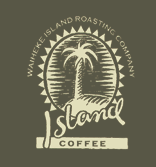 The Waiheke Island Coffee Roasting Company is very much a boutique coffee roastery.
Established in 1999 on Waiheke Island. We provide freshly roasted coffee of the finest quality, for the local clientelle, cafes, retailers and the steadily growing tourist market.
We roast only 100% Arabica beans of the highest grading from premium growers around the world, creating a unique blend which is ISLAND COFFEE. More here
Service Stations
Onetangi Service Station (1995)
Our new forecourt & shop means easy access and better, more convenient service for you. Hours 7.00am until 10.00pm Mon-Sat, 8.00am until 10.00pm Sunday. All major credit cards. Including Visa, Mastercard, Amex, Diners, JCB, Cardlink, Shell, Mobil & Flybuys loyalty program. Car Grooming Products / Battery Service / Chocolates / Cigarettes / Cleanng Products / Fishing Tackle / Gas Bottle re-fills. 24 Onetangi Road Onetangi / 3728661
Oneroa BP
BP petrol, LPG bottle gas refills. Car Grooming Products / Battery Service / Chocolates / Cigarettes / Cleanng Products / Fishing Tackle. Oneroa BP 2 Tui Street, Oneroa 372 8876

This post is tagged antiques, Antiques Waiheke, art documentaries, art supplies, art wall, auckland, Billabong, books, BP, buy wine waiheke, cards, Chances Waiheke Island, chemist, china, coffee, Collectables, Curios, Deli, department, diesel, dining waiheke, discount, Emily MacDonald, exhibitions, Fashion, florist, Food Direct Waiheke, food online waiheke, foodstuffs, four square, fresh food, Fresh Fruit, fresh produce waiheke, Fresh Vegetables, freshly roasted coffee, fruit, Fruit & Vegetables, fuel, gas, gas station, Gift Shop, Gifts Waiheke, Gifts Waiheke Island, grocery, Grocery Store Waiheke, Island Coffee, Jewellary Shop, Jewellary Waiheke, Junk Shop, Kids Books, Kites, Kiwiana, Lego, Magazines, Maori Flax Bags, mini cinema waiheke island, new zealand, online groceries, Online shopping Waiheke, Organic Food Waiheke, Paua Jewellary, petrol, progressive, Puzzles, Quiksilver, restaurants waiheke, retail waiheke, Retro Waiheke, Ripcurl, Roxy, service station, Shell, Shop the Rock, Shopping, Shopping Waiheke, shops, shops waiheke, Souvenier shop Waiheke, Specialist bookshop, stationery, store, streetwear, superette, supermakret, Surft & Skate, Surfwear, Swimwear Waiheke, Take Note Waiheke, Tivoli, Tivoli Bookshop, Toy Shop Waiheke, Toys on Tui, True Blue, waiheke, Waiheke Fruit & Veg, waiheke home delivery, waiheke island, Waiheke Souveniers, waiheke wine centre, woolworths