Welcome to Waiheke Island,
Hauraki Gulf, New Zealand.
36'48" South 174'04" East

If you'd like to be seen here please email us your logo, web site and approx 150 words and we'll do the rest! visitwaiheke.org@gmail.com
Waiheke Island is one the most popular islands in the world to celebrate your wedding. Below are a selection of wedding services you may require when planning your wedding on our island paradise.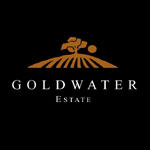 Goldwater Wines
With only a select number of boutique weddings each year we specialise in offering an intimate and exclusive experience, catering up to 70 guests (larger numbers will be considered on a case by case basis).
The team at Goldwater are dedicated to excellence and we will work together to ensure that your wedding day is a stunning and memorable occasion. You can expect fabulous food and wine, professional and friendly service to the highest standards.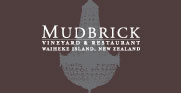 The Mudbrick is a stunning wedding venue just 35 minutes by fast ferry from Downtown Auckland
We offer a beautiful environment with spectacular sea views and mature formal gardens. Our buildings are constructed of hand-hewn Mudbrick, which bears a timeless yet upmarket quality enriching your special day.
At Mudbrick we have the benefit of experience and have developed systems to ensure your Waiheke wedding runs seamlessly and has the air of simplicity that only experienced staff can provide.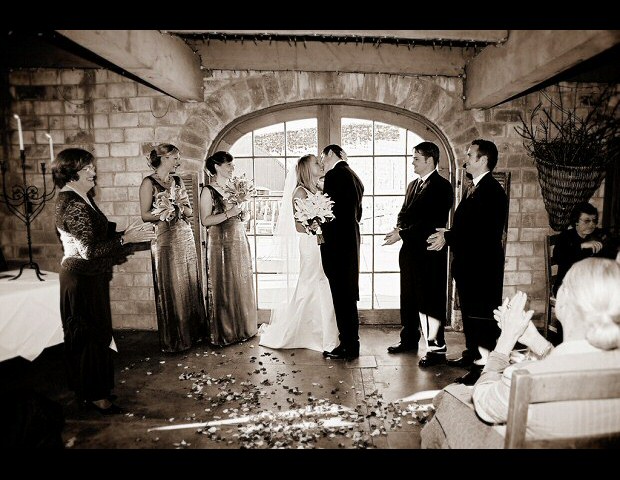 Chardy Ridge Te Whau
Stunning views, style and attention to detail are prerequisites of a successful and enjoyable wedding. As hosts our aim is to provide friendly and efficient service to maximise your wellbeing and enjoyment.

Rangihoua Estate
Set in a valley of mature New Zealand Native Forest and tropical gardens, with 1000 olive trees creeping up the hillside, this beautiful estate presents a private and romantic location for your wedding.
Rangihoua Estate offers a fantastic wedding package, this venue cannot be matched on the island for price, our costs include venue fee, marquee hire, table and chairs for 100 guest, table linen and basic glass ware. The use of the indoor bar/disco area and toilet facilities.

Tetoki Retreat
Tetoki Retreat is ideal as a romantic and fun wedding venue all year round. We have ample covered out-door living spaces (164 square metres includes the marquee).  We are located in an extremely sheltered location in a valley set in a very private and stunning forest/bush setting.  A unique retreat in its own right. The place is perfect for weddings, corporate events & more.
Beautiful …. Elegant …. Luxurious …. Functional … Natural …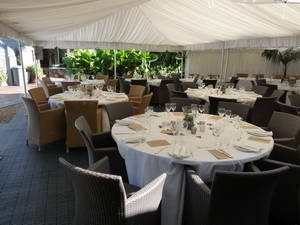 The Dunes
Located only metres from the sparkling sands of Onetangi Beach and operated by the Waiheke Island Resort, The Dunes is a unique wedding venue destination in Auckland, New Zealand (NZ).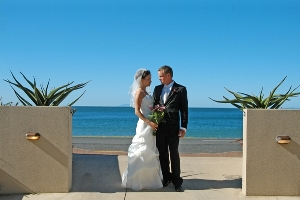 Fiesta Mexicana, Oneroa
A flavour of Spanish style in the Hauraki Gulf…
Perfect for a holiday, a relaxing weekend, weddings, family celebrations, or business meetings.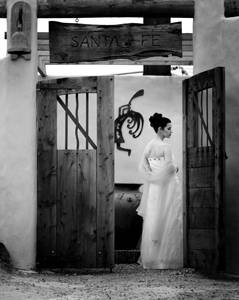 The Black Bach
Looking for that perfect beach wedding? Then look no further than The Black Bach. This gorgeous property is situated right on Palm Beach with the water only a couple of feet away. Have your ceremony on the beautiful white sands of Palm Beach and then stroll up to the flatish lawn in front of the Bach for your reception brunch / lunch or dinner. This property works well for 30 guests or less.

Delamore Lodge
Every bride dreams of the perfect wedding – of a romantic day designed exclusively for her and her groom in a spectacular setting that will live on in their memories for ever. At Delamore Lodge, we make those wedding day dreams come true.
Delamore Lodge on Waiheke Island is the perfect choice for your wedding: the location is fabulous, the atmosphere amazing and, with our personal experience of organising exclusive, elegant and extraordinary celebrations, you can rest assured your special day will go without a hitch.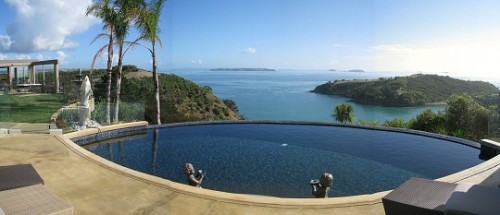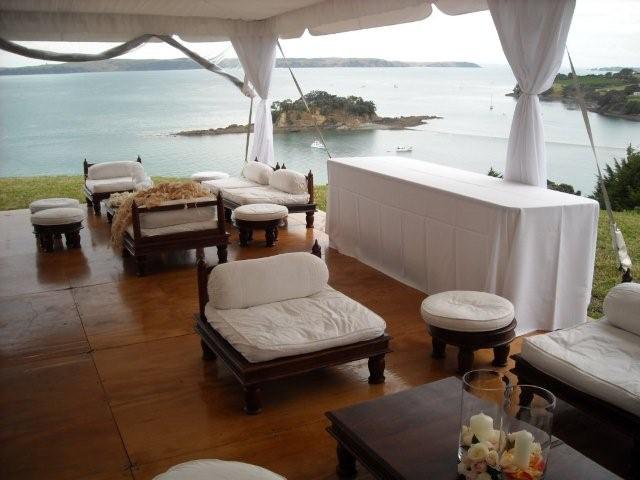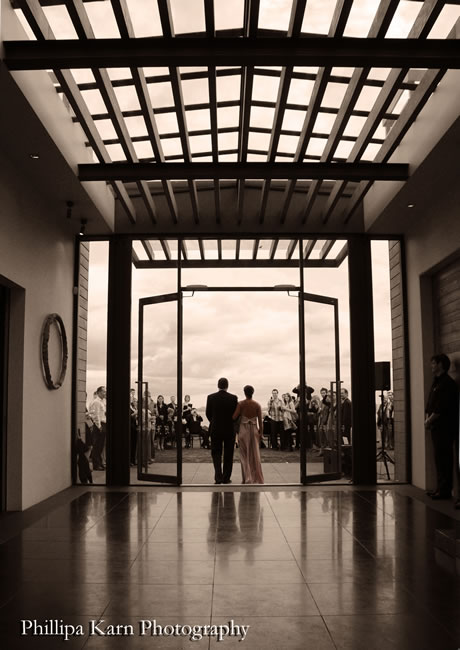 Cable Bay Vineyards
Romance, style, sophistication – the most important day of your life requires a venue to match. Cable Bay Vineyards is that venue.  Our team of world-class chefs, restaurant and event staff will create for you a day you have dreamed of – and one your guests will always remember.
More Waiheke Venues

Waiheke Wedding Planners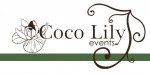 CocoLily  Events can make your ideas and dreams come to reality with fresh, creative and modern professionalism.  Our passion is organising, whether it's a 20 people launch or a 500 people Ball.  Our approach is to listen to your ideas to create an event that suits your own vision and dreams, creating a truly memorable experience for you and your guests.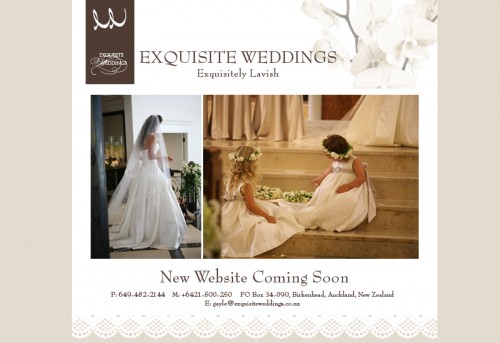 Your wedding day will be one of the happiest days of your life, however many people find planning a wedding a less than blissful experience. Planning your wedding with Waiheke Island Weddings can save you time, money and headaches. Over 200 hours go in to planning the average wedding and it is rated as the 5th most stressful type of life event!


Hair, Make Up and Beauty Treatments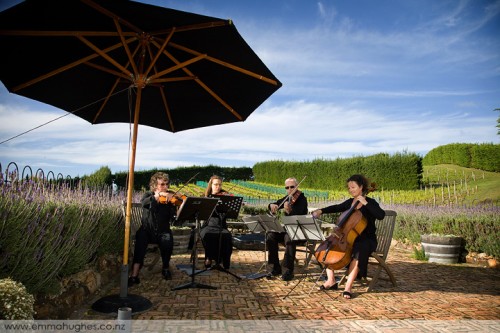 Real Entertainment Ltd
Imagine an ensemble of talented musicians playing discreetly in the background as guests arrive…
The atmosphere is set for a very memorable occasion.
If you are looking for classical musicians, jazz bands, cover bands or folk bands, please feel free to have a look at the services we offer. Real Entertainment specializes in providing versatile, quality musicians with the right attitude for weddings, corporate events, private parties and other celebrations, festivals, shows, backing bands and just about anything.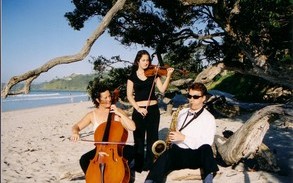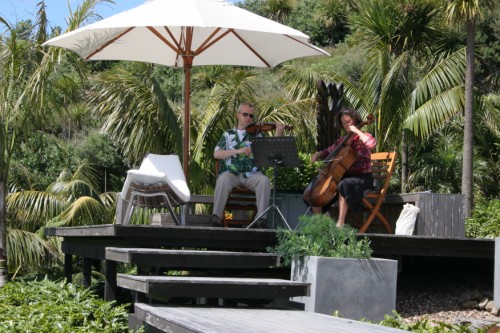 Nairobi Trio
Since their inception in 1989, Nairobi Trio have become New Zealand's favourite jazz band, touring regularly throughout the world, appearing at major festivals in New Zealand, the UK, Europe, Australia and Asia. Now in their 20th year together, Nairobi Trio are more passionate about their music than ever. They have released a total of eight albums together.
The Nairobi Trio can also provide entertainment for weddings, corporate functions and anywhere that music is required. From light, atmospheric jazz to rock and dance music, we cover the whole spectrum. More here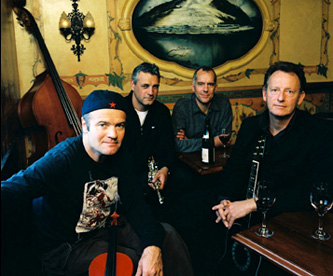 Briar Ross has a fine voice and is the master of the sultry ballad . This "torchy" vocalist is usually accompanied by piano (keyboard) and bas bass. Ideal for a background act, corporate function or wedding reception.


Centrepiece
Centrepiece is a decorative hire company offering the latest in table centrepiece design including floral, feather, traditional and modern styled table centerpieces.
Catering for both large and small events, we offer straight hire, diy centrepieces as well as full theme design and delivery, set up and pack down services, tailored to suit your needs. We have a vast range of vases, candelabra, candlesticks, votive candles, table decorations and accessories for your corporate function or wedding.
Centrepiece is now on Waiheke Island.

Wedding Cakes
Sweet cakes offer a service that cannot be beat.
Custom designed, freshly baked cakes and personal delivery to your venue on the day; makes creating your wedding cake as simple and enjoyable as it should be!
Sweet cakes specialises in cakes that not only look amazing for their artistic creations, but taste sublime – made from all natural, locally sourced ingredients using tried and true recipes that have been given high reviews from previous brides and their wedding guests from around the world. More here



Waiheke Island brewery offers a range of bar dispensing equipment to cater for functions, Weddings, Corporate events and parties.
Our state of the art portable bar is ideal for larger events.  Easily transported on a custom made trailer and can be taken either on or off island. This stainless steel fully functional bar has capability of dispensing  4 x 50 litre kegs (or 30 lt kegs) of any of our Waiheke Island Brewery beer varieties. Our single barrel bars are suitable for smaller events and hold either a 30 lt or 50 lt keg.  All equipment is provided. For more information contact Rob on 0275485939 or email:


This post is tagged bar equipment, bar hire, bar hire waiheke, Beach wedding, Beach wedding Waiheke, brewery waiheke, Briar Ross, bride, Cable Bay Vineyards, Cable Bay Wedding, Chardy Ridge, Chardy Ridge Waiheke Island, classical music, Corporate events, Corporate Functions, Corporate Venue Waiheke, Delamore Lodge, Delamorelodge, destination, exquisite weddings, exquisite weddings on waiheke, festivals waiheke, folk music, Garden Wedding, Goldwater Weddings, Goldwater Wine, groom, hair, Hauraki Gulf, Intimate weddings, Jazz, Jazz Band, makeup, Mudbrick, Mudbrick Waiheke, Mudbrick Weddings, Mudbrick Wines, Music, music ensembles, Musicians Waiheke, Nairobi Trio, parties, quartet, Rock Music, romantic wedding, special occassions, Te Toki Retreat, The Nairobi Trio, waiheke, Waiheke Accommodation, Waiheke Cakes, Waiheke Cars, Waiheke Catering, Waiheke Flowers, waiheke island brewery, waiheke island weddings, Waiheke Music, Waiheke Photography, Waiheke Venues, waiheke wedding, waiheke wedding accommodation, Waiheke Wedding Venues, Waiheke Weddings, wedding accommodation, wedding cakes, wedding co-ordinator, wedding makeup, Wedding Music, wedding planner on waiheke, Wedding Planner Waiheke, Wedding planners, wedding reception, Wedding Venue, wedding venues, Wedding Venues Waiheke, weddings delamore lodge, Weddings on Waiheke, Weddings Waiheke, Weddings Waiheke Island, Winery Weddings