Nikau Tours Waiheke Island
We offer a range of pick up and drop off tours to help you discover the island we all enjoy.
Rum Tours
Fishing Tours
Wine Tours
Nature Tours
Art Tours
Hens Night Tours
Ocean Beach Tours
Pick 'n Mix Tours
Call 0800 40 46 670
Txt 027 40 46 670
Wild Days Rum, available at all liquor stores on Waiheke Island – more here
Welcome to Waiheke Island,
Hauraki Gulf, New Zealand.
36'48" South 174'04" East

WELCOME TO THE WAIHEKE COMMUNITY ART GALLERY
A Community Inspiration.
The greatest experiences of art are unexpected.
Walk into this Gallery and prepare to be dazzled! You will experience diverse and inspiring art of national and international importance that you would never expect to find on a small island.
Acclaimed artists from Waiheke and all around New Zealand exhibit here regularly. Every three weeks there is a new collection of eclectic, iconic, and stimulating art on show: including national exhibitions of paintings, ceramics, jewellery, photography, and design.
Art meets heart here like no other gallery.
The reason why we are so unique and innovative is simple. We are owned and run by the community, for the community. It makes us highly motivated to foster emerging talent and help everyone feel part of the creative life of the island.
When you support this Gallery, you help our creative community continue to flourish.
Welcome! More here
Exhibitions Currently Showing – Waiheke Art Gallery
Art Out There, 12-14 November
The Waiheke Community Art Gallery, in conjunction with SeaLink Jassy Dean Garden Safari, will be presenting Art Out There, described by 'another stunning exhibition of artwork for the outdoor environment', which will run from 12-14 November. There is a gala preview of this event being held on friday 12 November at Jasa Vineyard at 119 Wilma Road. Tickets for the preview are $30, available from the Waiheke Community Art Gallery. More here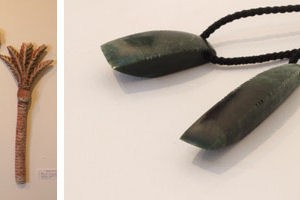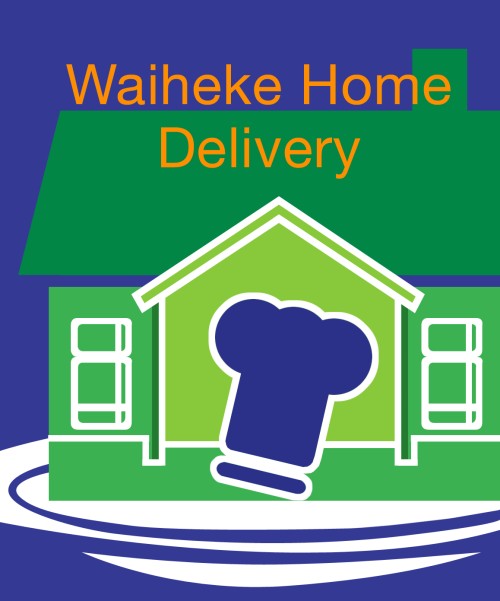 headland 2011 Sculpture on the Gulf January 28 – February 20, 2011.
headland 2011 SCULPTURE ON THE GULF is New Zealand's leading contemporary sculpture exhibition set on the spectacular coastal walkway on Waiheke Island. headland 2011 , the fifth biennial exhibition, will feature New Zealand's leading sculptors in a stunning showcase of our most creative, accomplished and dynamic artists. Visit Waiheke for headland Sculpture on the Gulf 2011. Exciting new awards include the headland 2011 Premier Award $30,000 and 2 x Selector's Merit Awards $5,000. More here

Cable Bay Winery on Waiheke Island
Currently on exhibition outside we have a range of works from artists including Phil Price, Kon Dimopoulos, Gregor Kregar and many others. In the Artspace we have worked with John Leech Gallery (www.johnleechgallery.co.nz) on an exhibition of Michael Hight works (Parihaka Road, 2009 featured above).  Hight is a self taught artist whose preferred medium is oil on canvas.  Set with an archetypal New Zealand rural landscape, stacks of hives become the main protagonist within each scene.  Seasonal, geographical and compositional variations are explored which allow the artist to negotiate subtle nuances in light, tone, composition and intensity of hue.  Hight's paintings are technically sophisticated and meticulous in their attention to detail.
The Cable Bay Artspace and general grounds are open for casual visitors from 12noon until 5pm everyday. More here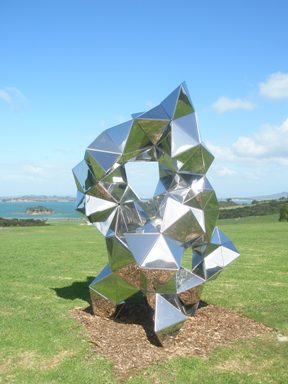 For Gregor Kregar, sculpture is not just something to observe and he often combines scale, materials and imagery to remind us of our presence and existence.  "Much of my sculpture, including this work, is meant to trigger ideas and get people thinking and talking about how we use space – to think about why and how we build".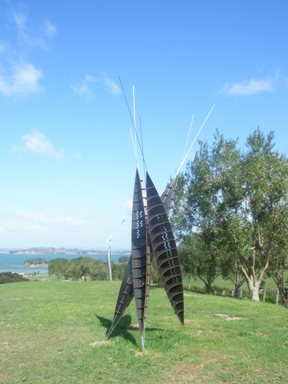 Graham Bennett's works often invite exploration of actions or conditions, perhaps prompting thoughts beyond physical attributes and forms to speculation about cultural or social situations.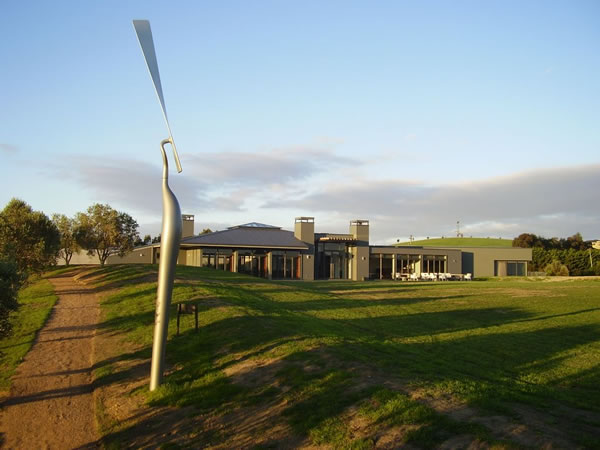 more here

ALISON BLANCHARD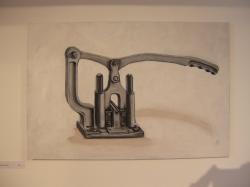 GABRIELLE LEWENZ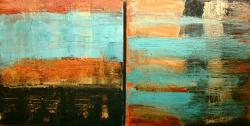 GWEN RUTTER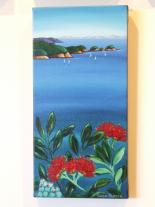 JACKIE GUTHRIE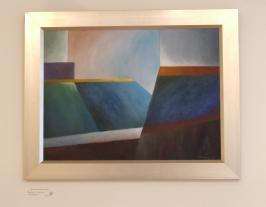 JO SMITH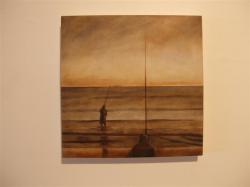 LINDA COOK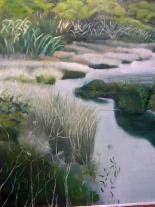 20th May 2010:
Mike Morgan moves to a new property in Waihi next week.  As Alex Stone, Gulf News columnist and this weeks Guest editor writes:
"It's a good-sized long-drop out the back".  This is the official reason Mike Morgan is giving for his move next week, to a new property in Waihi.
The other reason, of course, is that extra studio space for Waiheke's artist laureate, has simply become unaffordable.  So a great charater must leave us. We will miss him.
His cast of characters, with their funny shadows, improbable knees and oddball activities, will now take flight with him, and inhabit that strange space created by the hole where a hill used to be.
Let's send him and Lucy, the car with flames on her side, into their new adventures in the finest style we can muster.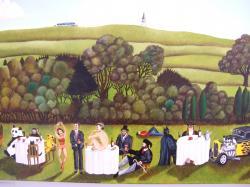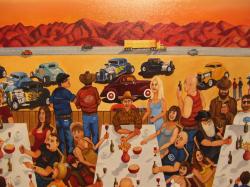 SALLY SMITH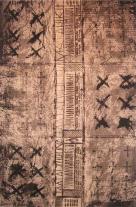 STUART JOBLING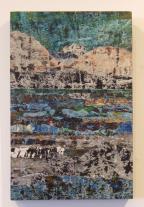 WENDY BENNETT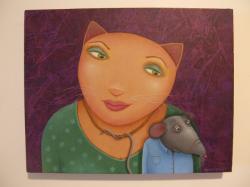 more here

SIMON DEIGHTON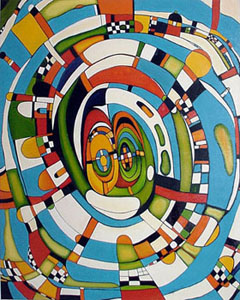 DANIELLE FILLION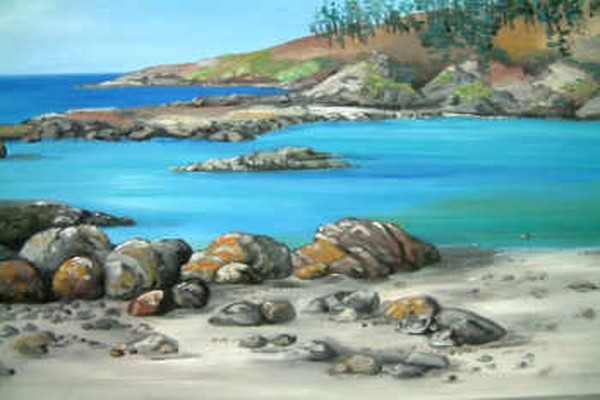 Bold seascapes in uplifting colours celebrate the dramatic coastal landscape of Waiheke Island, New Zealand.  Artist Jennifer Fountain uses resounding turquoises, blues, lush greens and golds to capture the peninsulas, inlets and vistas of her island home.
more here
home page
Connell's Bay Sculpture Park Connell's Bay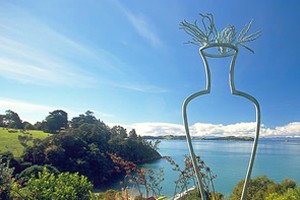 Our vision is to unite art and nature by planting sweeps of native trees and creating special spaces for site-specific commissioned New Zealand sculpture.
Viewing these awe-inspiring art works on a guided walk in this environment is an experience to be treasured. Open by prior appointment only, mid October to mid April. Bookings are essential and children must be supervised.
more here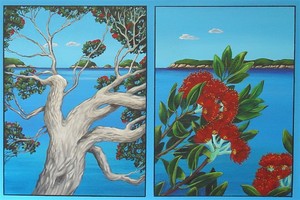 Gwen has plenty of work on display. Her works are mainly bold and colourful acrylics of local land and seascapes with native foliage in the foreground.
more here

CHRISTINE THACKER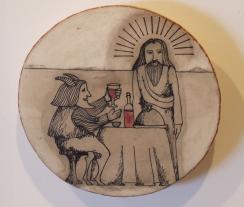 HILARY KERROD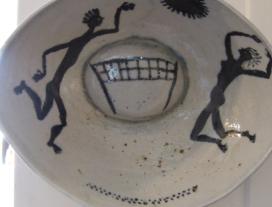 KIYA NANCARROW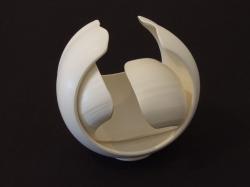 PENNY ERICSON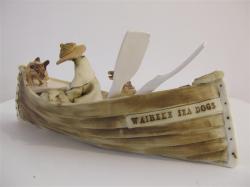 CHRIS BAILEY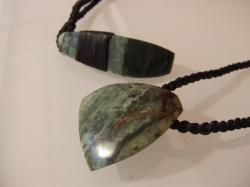 ROSIE ROSE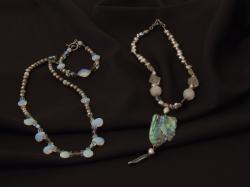 NIGEL SCANLON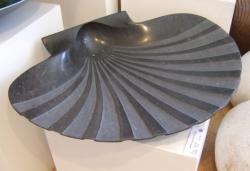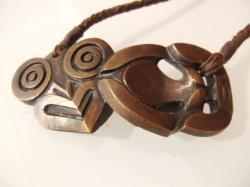 Toi Gallery hosts Matariki exhibition 18th – 22nd June 2010
Toi Gallery is celebrating the Maori New year by bringing Matariki to the heart of Oneroa with an exhibition of all new works from established Waiheke artists entitled Nga potio o Te Kupenga a Taramainuku. The show will feature work from Nigel Scanlon, Te Ao Marama Ngarimu, Toi-Te-Rangiuaia (Paora), Sally Smith, Loloma Andrews and Chris Bailey. The Marariki exhibition opens 6pm on Friday 18th June and runs until Tuesday 13 July. Toi Gallery is located at 145 Oceanview Rd, Oneroa.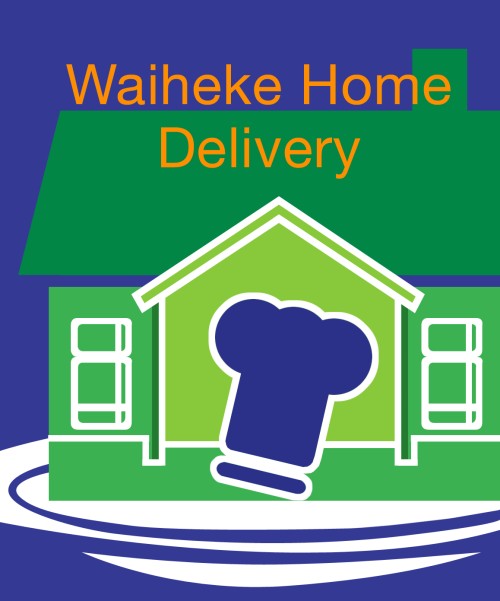 This post is tagged Alex Stone, Art Cable Bay, art exhibitions waiheke, art out there, artists on waiheke, Cable Bay Artspace, Cable Bay Sculptures, community art gallery waiheke, Connell's Bay, current exhibitions waiheke, exhibitions waiheke, gulf, Gwen Rutter, headland sculpture on the, Jennifer Fountain, Lucy car with flames, Mike Morgan, Mike Morgan Artist, Mike Morgan Waiheke Island, Nikau Tours Waiheke Island, Sculpture on the Gulf 2011, Sculpture Park, sculpture waiheke island, sculpture walk, Waiheke Art Gallery, waiheke artists, waiheke community art gallery, waiheke island, Waihi, Wild Days Rum